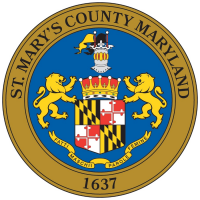 Intersection Improvements on MD 5 in Leonardtown to Begin Soon
Project vitally important for the regional transportation needs of Southern Maryland
The Maryland Department of Transportation State Highway Administration (MDOT SHA) will begin utility relocation and grading work in advance of a critical $12 million improvement project at the MD 5 Point Lookout Road/Abell Street/Moakley Street intersection in St. Mary's County.
The work is expected to begin in March and will continue through summer. Beginning in mid-fall, MDOT SHA will add left turn lanes to both directions of MD 5 at the intersection. In late Spring 2019, MDOT SHA will begin widening the road, an effort which will increase vehicular and pedestrian safety.
"This project will break congestion and greatly improve safety at this busy Leonardtown intersection," said MDOT SHA Administrator Greg Slater. "This area is growing, and it is essential to maintain safe access and transit to nearby schools and businesses."
MDOT SHA will perform this advanced work at night with single and double lane closures between 8 p.m. and 5 a.m., Sunday nights through Friday mornings. MDOT SHA recognizes the key role MD 5 plays not only to the citizens of Leonardtown and St. Mary's County, but to all Southern Maryland. MD 5 is a major thoroughfare to the Washington D.C metropolitan area. Approximately 26,000 vehicles travel the corridor each day, a number which is projected to reach 32,000 by 2035.
Widening this intersection allows for more access to the satellite campuses for the College of Southern Maryland, University of Maryland, as well as MedStar St. Mary's Hospital and many other local businesses. Customers who have questions about traffic operations along MD 5, or other State numbered routes in St. Mary's County, may call MDOT SHA's District 5 Office at 410-841-1000 or 410-841-5450.
Free Storm Debris Removal Services Available to St. Mary's County Residents
Leonardtown, MD—In an effort to assist citizens with clean-up efforts in the aftermath of Winter Storm Riley, which blew through St. Mary's County on March 2, 2018, the county will accept only vegetative storm debris, such as logs, limbs, branches, brush and leaves, at the St. Andrews Landfill free of charge beginning Tuesday, March 6 through Saturday, March 10.
All other acceptable materials will require the normal landfill tipping fees of $10.00 per pickup truck load (approximately 1/4 ton) and $65 per ton for oversized loads. The Landfill's normal business hours are Monday through Saturday, 8 a.m. until to 4:30 p.m.
Additional information is available by calling the Department of Public Works & Transportation at 301-475-4200, ext.*3517.
National Weather Service to Offer SKYWARN® Basic Training Class
The St. Mary's County Department of Emergency Services will host a SKYWARN®—Basics training on April 11, 2018 from 6–9 p.m. in the commissioners meeting inside the Chesapeake Building, 41770 Baldridge Street, in Leonardtown, MD.
Have an interest in weather? Would you like to be able to help your local National Weather Service (NWS) office by providing the ground truth on the atmosphere that we observe from radar, satellites and various reporting stations? Then consider attending the SKYWARN® program Basic course.
By attending this course, you will be trained by NWS personnel to recognize features associated with developing, mature and dissipating thunderstorms which cause hazardous weather such as lightning, flooding, hail, tornadoes and downbursts. Attendees will also learn basics about winter weather and tropical hazards.
At the end of the course, you will be assigned a SKYWARN® spotter number which will be maintained in the official database at the NWS in Sterling. You will also be directed how to report this vital weather information.
Registering for a SKYWARN® Class
Interested individuals are required to pre-register for all classes. This is necessary to control class size and provide the proper amount of handouts. Classes have limited space. If you register for a class and cannot make it, please notify us so we can open your spot up to someone else. Upcoming classes will be announced on a future date. All training classes and SKYWARN® membership are free.
To register for the SKYWARN® Basics training go to
www.weather.gov/lwx/skywarn
For more information, please call 301-475-4200 Ext. *2124 or email ema@stmarysmd.com
Emergency Services and Maryland Emergency Management Association Announce 2018 Student Scholarship Program
The St. Mary's County Department of Emergency Services, in conjunction with the Maryland Emergency Management Association (MDEMA), is pleased to announce the Association's awarding of a $1,000 Scholarship for the 2018 school year. The scholarship will be given to a student in Calvert, Charles or St. Mary's County and is one of five to be handed out statewide.
The purpose of the scholarship program is to nurture, promote and develop future emergency management professionals by furthering the education of students studying the emergency management career field or related fields. MDEMA's objective is to financially assist full-time students pursuing an associate or baccalaureate degree in emergency management or a closely related career field.
Applicants must be a senior enrolled in an accredited Maryland High School. Applications can be obtained from your local high school guidance office or can be downloaded at
www.co.saint-marys.md.us/es/ema.asp
or email ema@stmarysmd.com for more information.
Application and essay deadline is April 2, 2018.
Board of Appeals Hearing Cancelled
The St. Mary's County Board of Appeals hearing, scheduled for Thursday, March 8, 2018, has been cancelled.
The scheduled case VAAP No. 13-132-001, J. F. Taylor Engineering & Integration Facility, has been withdrawn and will be rescheduled at a later date.