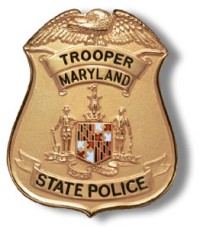 LA PLATA, Md.
(Feb. 28, 2018)—The following DUI arrest reports were released today by the La Plata Barrack of the Maryland State Police. The arrests are for the period of 2/11/2018 through 2/28/2018.
BAYLOR, BRONISHA NICOLE; 25, of WALDORF, arrested on 2/12/2018 @ 0149 by Trooper LEE
STEPHENS, NICKELL MARIE; 37, of WALDORF, arrested on 2/14/2018 @ 1647 by Trooper PHILLIPS
JOHNSON, ANDRE SIRON; 47, of WALDORF, arrested on 2/17/2018 @ 1530 by Trooper BAUER
BALDWIN, DONALD LEE; 36, of OXON HILL, arrested on 2/19/2018 @ 1707 by Trooper MOHR
CARROLL, DENISE ROCHELLE; 54, of CAPITOL HEIGHTS, arrested on 2/20/2018 @ 1417 by Trooper JEANS
TWYMAN, GIBRAN RASHAD; 36, of TEMPLE HILLS, arrested on 2/21/2018 @ 0137 by Trooper OLEKSAK
BOLDING JR, TAMAR; 43, of GREENBELT, arrested on 2/22/2018 @ 0046 by Trooper PHILLIPS
HARRIS, JEFFREY CARNELL; 25, of CLINTON, arrested on 2/23/2018 @ 0013 by Trooper OLEKSAK
CAMPBELL, DEMARCO DERRELL; 24, of WALDORF, arrested on 2/23/2018 @ 0109 by Trooper PHILLIPS
BROWN, KEVIN TREY; 29, of LA PLATA, arrested on 2/25/2018 @ 0111 by Trooper LAGCHU
WATHEN, MARY LEE DANIELLE; 31, of KING GEORGE, VA, arrested on 2/26/2018 @ 2037 by Trooper ROTH
HORTON, JOHNNY RAY; 30, of WALDORF, arrested on 2/27/2018 @ 0057 by Trooper BURROUGHS
MUHAMMAD, DANGELO BASIM; 28, of BRYANS ROAD, arrested on 2/28/2018 @ 0050 by Trooper LAGCHU
MUMFORD, ARNELL; 56, of CHARLOTTE HALL, arrested on 2/28/2018 @ 0205 by Trooper MOHR
For the current list of crime solvers cases in southern Maryland, see so.md/mostwanted
Disclaimer: In the U.S.A., all persons accused of a crime by the State are presumed to be innocent until proven guilty in a court of law. See: so.md/presumed-innocence. Additionally, all of the information provided above is solely from the perspective of the respective law enforcement agency and does not provide any direct input from the accused or persons otherwise mentioned. You can find additional information about the case by searching the Maryland Judiciary Case Search Database using the accused's name and date of birth. The database is online at so.md/mdcasesearch . Persons named who have been found innocent or not guilty of all charges in the respective case, and/or have had the case ordered expunged by the court can have their name, age, and city redacted by following the process defined at so.md/expungeme.