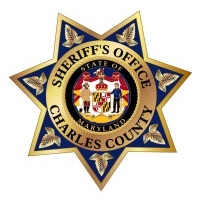 LA PLATA, Md.
(Feb. 19, 2018)—The Charles County Sheriff's Office today released the following incident and arrest reports.
PATROL OFFICERS RECOVER STOLEN VEHICLE AND PROPERTY FROM VEHICLE THEFTS: On February 2 at approximately 2:02 a.m., officers responded to the 16000 block of Carriage Crossing Lane in Hughesville for the report of a theft from a motor vehicle. Upon arrival, officers located several vehicles in the neighborhood which had been broken into and various items taken. A canvass of the surrounding area was conducted which resulted in locating two suspects, who were also found to be operating a stolen vehicle from Prince George's County. Most of the stolen property was recovered.
Lavell Dakwan Cyrus, 21, of Washington, D.C.
, and
Tajuan Devion Anderson, 22, of Washington, D.C.
, were arrested and charged with multiple counts of theft and rogue and vagabond. M/Cpl. R. Kuhnow and Officer K. Collins investigated.
POSSESSION WITH INTENT TO DISTRIBUTE: On January 31 at approximately 10:40 p.m., an officer stopped a vehicle in the 2000 block of St. Thomas Drive in Waldorf for traffic violations. During the stop, the accused gave a false name and the officer detected a strong odor of marijuana. Further investigation revealed the driver had cocaine and marijuana in amounts indicating distribution, as well as a digital scale. The driver, identified as
Ronald Shelton Dickerson, 26, of Waldorf
, had an open warrant through Prince George's County. He was arrested and charged with possession with intent to distribute narcotics, possession with intent to distribute marijuana, and providing a false name to avoid prosecution. PFC S. Hooper investigated.
THEFT FROM AUTO: Between February 12 - February 13, unknown suspect(s) stole all four tires and rims from a 2018 Chevy Tahoe that was parked in the 2200 block of Crain Highway in Waldorf. Officer A. Singh is investigating.
SUSPECT IN ARMED ROBBERY APPREHENDED: On February 11 at 9:31 p.m., officers responded to the 2000 block of Crain Highway for the report of an armed robbery at a business. The suspect entered the store, displayed a gun and demanded money. Cpl. S. Stanley was in the area and quickly responded. He stopped a car near the store and located three males inside. Further investigation showed one of the males was indeed the suspect.
Harold Leonard Turley, 21, of Brandywine
, was arrested and charged with armed robbery, assault, theft and reckless endangerment. Detective R. Johnson is investigating.
FIRST-DEGREE ASSAULT: On February 10 at 2:08 p.m., officers responded to the 2300 block of Crain Highway in Waldorf for the report of a hit-and-run motor vehicle crash and an assault. According to the victim, the suspect struck his car and failed to stop. The victim followed the suspect to a nearby parking lot where the victim said the suspect exited his car, slashed the two front tires on the victim's vehicle and then swung at the victim with a knife. The suspect then got back into his car, attempted to strike the victim's car again, and fled. Officers stopped the suspect on Crain Highway. The suspect,
Robert Christopher Canter, 45, of Hughesville
, was positively identified and then arrested and charged with first-degree assault, second-degree assault, carrying a dangerous weapon, failure to stay on the scene of a motor vehicle crash and other related charges. Officer A. Singh investigated.
SHOOTING UPDATE: On February 9 at 2:24 p.m., officers responded to St. Patrick's Drive in Waldorf for the report of a shooting. Officers arrived and located two adult males; one had two gunshot wounds to his leg, and the other was grazed on the leg. The wounded victim was flown to a hospital where he was treated for injuries that were not life threatening. A preliminary investigation showed the victims, who are from St. Mary's County, drove to the 10300 block of Cassidy Street to make a drug deal. During the deal, the suspect pulled a gun and shot the victims. The victims fled from the area in a car and notified 911. Investigators are working on leads to identify the suspect. Anyone with additional information is asked to call Detective C. Shankster at (301) 609-6513. Tipsters wishing to remain anonymous may contact Crime Solvers at 1-866-411-TIPS.
THEFT FROM AUTO: On February 8, during the overnight hours, unknown suspect(s) stole items from an unlocked car in the 2100 block of Gothic Court in Waldorf. Pfc. G. Cook is investigating.
For the current list of crime solvers cases in southern Maryland, see so.md/mostwanted
Disclaimer: In the U.S.A., all persons accused of a crime by the State are presumed to be innocent until proven guilty in a court of law. See: so.md/presumed-innocence. Additionally, all of the information provided above is solely from the perspective of the respective law enforcement agency and does not provide any direct input from the accused or persons otherwise mentioned. You can find additional information about the case by searching the Maryland Judiciary Case Search Database using the accused's name and date of birth. The database is online at so.md/mdcasesearch . Persons named who have been found innocent or not guilty of all charges in the respective case, and/or have had the case ordered expunged by the court can have their name, age, and city redacted by following the process defined at so.md/expungeme.