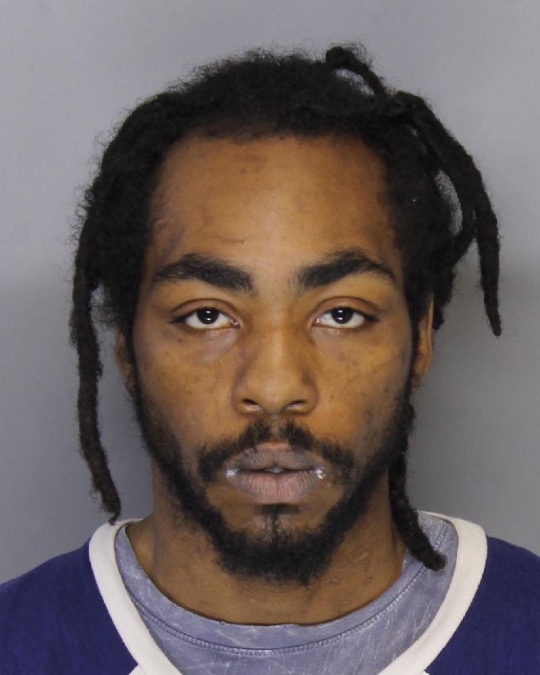 Ryan Russell Parks, a/k/a Dinero, 25, of Baltimore. (Booking photo via MSP)
BALTIMORE
(February 6, 2018)—A Maryland State Police investigation and arrest has led to the indictment of a Baltimore County man Monday for human trafficking.
The accused is identified as Ryan Russell Parks, a/k/a Dinero, 25, of Baltimore. Parks is also known to use the name Dinero. Parks was indicted yesterday by a Baltimore County Grand Jury on several charges relating to his arrest earlier this year. Parks is charged with human trafficking of a minor, prostitution, third degree sex offense and other criminal charges.
State Police arrested Parks on January 10, 2018 after investigators learned he recruited a 15-year old girl through a social media app and lured her to Baltimore with the intent of using her as a prostitute. Parks instructed the young girl on how to make dates with men through the internet.
Parks was on probation stemming from a previous case from Baltimore County. He was arrested without incident, criminally charged by Maryland State Police, and transported to the Baltimore County Detention Center where he was held without bond.
The investigation began in late November last year after the 15-year old girl was recovered from a Woodlawn motel. Investigators believe Parks may have trafficked additional women.
State Police urge any additional victims to contact investigators at 800-637-5437. All calls may remain confidential. The continuing investigation is being conducted by the Maryland State Police Child Recovery Unit and the Baltimore County VICE Unit.