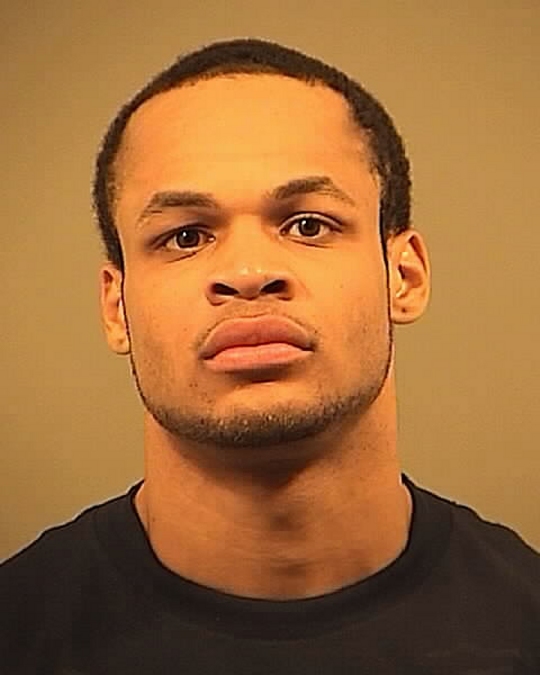 Jarret Dustin Oden, 33, of Upper Marlboro. (Booking photo)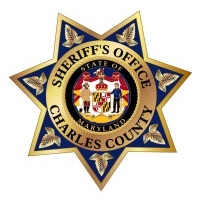 LA PLATA, Md.
(January 29, 2018)—The Charles County Sheriff's Office released the following incident and arrest reports.
BURGLARY: On January 26 at approximately 8:23 a.m., officers responded to the 1200 block of Adams Road in Waldorf for the report of a subject going through a window into a residence. Officers arrived and located a window ajar in the back of the residence with the screen pushed up and crooked. Officers entered the residence and located the accused inside.
Jarret Dustin Oden, 33, of Upper Marlboro
, was arrested and charged with first degree burglary, third degree burglary, and fourth degree burglary. PFC N. Garner investigated.
USE OF FORCE: On January 22 at approximately 3:10 p.m., an adult male subject was attending a meeting at Benjamin Stoddert Middle School when he became disorderly. As he exited the school, he began assaulting several individuals known to him who were also present. A School Resource Officer was on the scene and subsequently discharged her electronic control device to stop the assault.
David Nathaniel Choate, 36, of Waldorf
, was arrested and charged with assault and resisting arrest. Officer Amy Upshaw is investigating.
SCHOOL BUS ACCIDENT AT WESTLAKE HIGH SCHOOL: On January 26 at approximately 7:17 a.m., officers responded to the parking lot of Westlake High School for the report of a motor vehicle crash with injuries involving multiple school buses. The on-scene investigation revealed that a school bus arrived at Westlake High School to drop off students from the morning pick-up. The bus driver, Kathleen Fetterolf, 79, of White Plains, failed to place the bus in park while she was addressing a student on the bus. She removed her foot from the brake and accidentally hit the accelerator, causing the bus the surge forward and strike a second school bus that was off-loading students. The second bus was forced forward and struck a third bus that was empty. As a result of the collision, 6 students and 1 bus driver were transported to local hospitals by ambulance for minor injuries. One injured student was released to his parents on scene for follow-up medical treatment. The Traffic Operations Unit is investigating. Charges are pending.
CHILD ABUSE, FIRST DEGREE ASSAULT: On January 25 at approximately 5:14 p.m., officers responded to the 3100 block of Krefeld Lane in Waldorf for the report of an assault in progress. Upon arrival, officers located the 12-year-old victim who had injuries consistent with being struck by several different objects, including a belt and an electrical cord. Detectives from the Criminal Investigations Division were contacted and responded. The on-scene investigation revealed the victim was struck by her mother with numerous objects and punched in the face several times. The victim had numerous injuries and was treated by EMS before being transported to a hospital. Her mother was arrested and charged with second degree child abuse, first degree assault, and second degree assault. PFC C. Wimberly is investigating.
Charles County Crime Solvers offers rewards of up to $1,000 for information that leads to the arrest or indictment of a person responsible for a crime in Charles County. Anyone with information about an unsolved crime or the location of a fugitive may contact Charles County Crime Solvers by calling 1-866-411-TIPS, texting CHARLES + the tip to CRIMES (274637) or submitting tips online at tipsubmit.com. All individuals who provide tips through Crime Solvers will remain anonymous.
For the current list of crime solvers cases in southern Maryland, see so.md/mostwanted
Disclaimer: In the U.S.A., all persons accused of a crime by the State are presumed to be innocent until proven guilty in a court of law. See: so.md/presumed-innocence. Additionally, all of the information provided above is solely from the perspective of the respective law enforcement agency and does not provide any direct input from the accused or persons otherwise mentioned. You can find additional information about the case by searching the Maryland Judiciary Case Search Database using the accused's name and date of birth. The database is online at so.md/mdcasesearch . Persons named who have been found innocent or not guilty of all charges in the respective case, and/or have had the case ordered expunged by the court can have their name, age, and city redacted by following the process defined at so.md/expungeme.