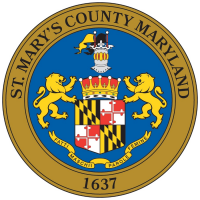 MetCom Schedules Public Meeting for Patuxent Park Water and Sewer Replacement
The St. Mary's County Metropolitan Commission (MetCom) will hold a Public Informational Meeting to discuss Patuxent Park Water and Sewer Replacement Phase 4 Project No. 8161WR & 8161SR. These projects are MetCom's fourth and final phase of Patuxent Park's water & sewer replacement and rehabilitation efforts that include systems on Midway Drive (from Saratoga Drive toward N. Midway Drive), Franklin Road, N. Essex Drive (from Saratoga Drive to Midway Drive) Ranger Road, Enterprise Road and Hancock Road, located in the Patuxent Park subdivision. The infrastructure within the Patuxent Park subdivision was constructed by the U.S. Navy in the mid 1940's and the water & sewer systems require replacement and rehabilitation.
The Public Meeting will be held on Wednesday, January 31, 2018, beginning at 6:30PM at MetCom's Administrative office, 23121 Camden Way, California, Maryland. The plans and specifications for the referenced projects may be inspected at the time of the meeting or at MetCom's Engineering Department located at the address above, from 8:00AM to 4:00PM Monday through Friday.
All interested persons are invited to attend this Public Workshop to ask questions regarding this project. Please contact the Metropolitan Commission offices at 301.737.7400, Ext. 301 or engineering@metcom.org for more information, or if you cannot attend the meeting and wish to provide comment.
Lifeguard Training to be Offered at Great Mills Pool
Recreation and Parks will hold a lifeguard training course at the Great Mills Pool. Participants will l earn how to effectively prevent and respond to water emergencies with American Red Cross lifeguard training.
The course is designed to arm you with the skills and knowledge to prepare for a variety of scenarios in and around the water. With lifeguard training, you will learn how quick response times and effective preparation are vital to being a lifeguard while also understanding the crucial elements in helping to prevent drownings and injuries. Individuals are required to attend, complete and pass the course to be certified.
Monday, March 26 - Friday, March 30
10 a.m. - 4 p.m.
$170 per person
Great Mills Pool in Great Mills
Registration is now open. To register online go to
www.stmarysmd.com/recreate
. In person registration is available at the Great Mills Pool or the Recreation & Parks main office in Leonardtown. Individuals can also mail-in their registration. All registrants must be 16 years of age or older.
Participants will also be required to take a pre-swim test on March 24, from 10 - 11 a.m. at the pool.
For more information, call the Great Mills pool at 301-866-6560 or email Gary Reed at gary.reed@stmarysmd.com.
Ribbon Cutting Ceremony Will Unveil Renovations at Drayden African American Schoolhouse
The Drayden African-American Schoolhouse is one of the few one-room school buildings which survive in St. Mary's County. Further, it is one of the best preserved African-American schoolhouses in the United States. Unlike most schoolhouses of this kind, this structure still sits on its original site and has not been significantly altered. The schoolhouse is also important as one of the few historic landmarks which still exist within the village of Drayden, now a quiet crossroads community. The school served the local African-American community for more than 50 years.
The St. Mary's County Museum Division will hold a commemorative ribbon-cutting ceremony to officially reopen the recently renovated Drayden African-American Schoolhouse on Tuesday, February 6, 2018 at 9 a.m. The Schoolhouse is located at 18287 Cherryfield Road in Drayden. County Administrator Dr. Rebecca Bridgett will lead the ceremony. Recreation and Parks Director Arthur Shepherd and Commissioner President Randy Guy will offer additional remarks. A Black History Month Proclamation and citation from the Maryland General Assembly will also be read. Light refreshments will be served follow the ceremony at the Paul Hall Hotel Dining Room, 45353 St. Georges Ave in Piney Point.
Due to the passage of time, this important piece of county history was nearly lost. The renovations which saved the Drayden African-American Schoolhouse were made possible through the generosity of Mr. Donald and Christina Cropp, who not only donated monetarily but also their time and expertise. A labor of love for Mr. Cropp, the schoolhouse has been given a new roof, stable foundation, door and all new paint, just to name some of the work done. Through his painstaking research and community-driven resolve, Mr. Cropp was also able to outfit the schoolhouse with historically appropriate furnishings to bring this once active location back to life.
The Drayden African-American Schoolhouse is managed by the Museum Division of St. Mary's County Department of Recreation and Parks and the Commissioners of St. Mary's County. For more information, call 301-769-2222 or log on to
www.stmarysmd.com/recreate/museums.