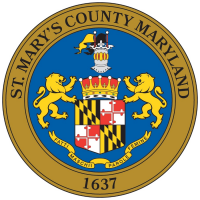 St. Mary's County Government Operations for Dr. Martin Luther King, Jr. Day
All St. Mary's County Government Administrative Offices will be closed Monday, January 15, 2018, in observance of Dr. Martin Luther King, Jr. Day. Offices will reopen on Tuesday, January 16.
The St. Andrews Landfill and six (6) Convenience Centers will be open for normal hours of operation on Monday, January 15, 2018. In addition STS and ADA will operate normally. However, the SSTAP program will not operate on Monday, January 15, 2018.
All three St. Mary's County Library branches (Charlotte Hall, Leonardtown and Lexington Park) will be closed on Monday, January 15.
All Senior Activity Centers (Garvey, Loffler and Northern) will be closed and no Meals on Wheels deliveries will be made.
Help for Entrepreneurs Seeking to Enter Crab Pot Competition
New and emerging businesses owners, who plan on entering the annual Crab Pot pitch competition, will have help available to refine their startup pitch.
Southern Marylanders can enroll in the Crab Pot Accelerator program which will fine-tune their concept, business model and presentation skills. Free interactive workshops will give current and future entrepreneurs a crash course in customer discovery, product design, business models and public speaking. The workshops also offer a great opportunity to network and learn from a diverse set of peers across Southern Maryland. Participants will also have access to one-on-one mentoring to help mold their business proposals and pitches.
The Crab Pot Accelerator is designed to prepare Crab Pot contestants for the annual competition, scheduled for Thursday, May 10, 2018. The St. Mary's County Department of Economic Development is a sponsor of the Crab Pot, which began in 2015 by PaxSpace and the Southern Maryland Innovation & Technology Initiative (SMIT) with support from the Department of Economic Development. Over the last three years, more than 40 Southern Marylanders have competed in Crab Pot. Winners and runners up have gone on to compete in statewide competitions, receive see funding and launch their businesses.
The College of Southern Maryland will host Crab Pot Regional Accelerator workshops at their campuses in Leonardtown, La Plata and Prince Frederick and will consist of two sessions. At CSM Leonardtown, session 1 (Validating Your Problem and Solution) will be held Monday, February 19, 2018, from 6–9 p.m., in Building C, room 322. Session 2 (Pitching Your Solution and Strategy) will be held Monday, March 12, from 6–9 p.m., in Building C, room 322.
To learn more about the Accelerator and sign up go to
www.paxspace.org/crabpot
.
SMIT to Meetup at New Business Incubator
The St. Mary's County Department of Economic Development will partner with the Southern Maryland Innovation and Technology Initiative (SMIT) to host the next Meetup.
The event will be held at Techport @ the Airport, the county's new business incubator, at 44185 Airport Road in California, on Thursday, January 11, 2018 from 5–8 p.m. The occasion will serve as an open house where attendees can learn about opportunities available at Techport as well as the new CrabPot Accelerator and tour the University of Maryland's UAS Test Site.
Featured speakers will include Julie Lenzer, University of Maryland Associate Vice President for Innovation and Economic Development and Co-Director of UM Ventures; Matt Cooper, President of PAXSpace and Matt Scassero, University of Maryland UAS Test Site Director.
To register for the free event and learn more about this exciting new resource in the Southern Maryland entrepreneurial ecosystem, go to
www.smit.tech
.
Commissioners to Host First Public Forum in 2018 on January 9
The Commissioners of St. Mary's County will host their first Public Forum of the New Year on Tuesday, January 9, 2018 at 6:30 p.m. The forum will take place in their meeting room inside the Chesapeake Building, at 41770 Baldridge Street, in Leonardtown.
Citizens wishing to voice a concern, and unable to attend in person, can do so on the county's social media platforms. Residents can post comments or questions using the hashtag #CSMCforum on the county's Facebook page at www.Facebook.com/StMarysCountyGovernment or Twitter feed (@StMarysCoGov). Time permitting, comments and questions will be read during the forum. Citizens should include their full name and location in the county in which they live when posting to social media. Social Media comments will become part of the official record.
Commissioners of St. Mary's County Public Forums are televised live on St. Mary's County Government TV 95 (SMCG TV 95) on Metrocast Cable and streamed live for online viewing on the at
www.stmarysmd.com/broadcast.asp
. Click on the LIVE link at the top of the page.
The forum will re-air on SMCG TV 95 on Sunday, January 14, at 7 p.m. Videos of the Forums are also available for viewing on demand on the county's YouTube channel at
www.youtube.com/user/StMarysCoMDGov?feature=mhee
as well as the St. Mary's County Government TV 95 video on demand site at
stmarysmd.viebit.com/
.
Individuals wishing to speak at the Public Forum will be allowed up to three (3) minutes to address the Commissioners (those representing a group will be allotted five (5) minutes to speak.) Anyone wishing to provide more detailed comments can do so via email or regular mail.
The Commissioners of St. Mary's County can be reached via e-mail at csmc@stmarysmd.com or by U.S. mail at Commissioners of St. Mary's County, P.O. Box 653, Leonardtown, Maryland 20650.
The Commissioners of St. Mary's County will hold three additional Public Forums in 2018 on the following dates: April 10, July 17, October 2
The Public Forums will be held in the commissioners meeting room at 6:30 p.m.
Metropolitan Commission Employees Support Christmas in April St. Mary's
On December 21, MetCom employees participated in an annual holiday pot-luck luncheon marking the completion of fundraising efforts for a selected charity. The charity selected for this year's fundraising efforts was Christmas in April St. Mary's County, Inc.
Christmas in April St. Mary's County, Inc. is a 501(c)(3), exempt status charity. This volunteer organization in partnership with the community rehabilitates the homes of low-income homeowners, particularly the elderly and disabled so that they may live in warmth, safety and independence. Since 1990, Christmas in April St. Mary's volunteers have repaired over 724 homes and have made home repairs worth more than $7.5 million to improve the living conditions of the low-income, elderly and disabled homeowners in our community.
Joy Potter, MetCom's Procurement Agent, chaired this year's fundraising with a team of employee volunteers kicking off efforts in early summer. Various events were held throughout the year including 50-50 raffles, a pulled pork sandwich sale, a lasagna luncheon, bake sales and an annual Soup Cook Off challenge. Fundraising efforts concluded at the holiday luncheon with an in-house auction of various handmade and donated items as well as several hand crafted evergreen centerpieces. Mr. George Erichsen, Executive Director for MetCom advised that this year's efforts raised $2,726.00. "I am so very proud of the support, generosity and kindness that our employees show every year. It's pretty amazing." On behalf of the fundraising committee and Metcom employees, a ceremonial check from the fundraising committee was presented to Darene Kleinsorgen, Executive Director, and Howard Thompson, President, Christmas in April St. Mary's was presented (photo at right) with Board member Steve Willing also present.
Contributing to a local charity has been a longstanding tradition at the Metropolitan Commission in conjunction with the annual employee potluck luncheon. To learn more, or to volunteer with Christmas in April St. Mary's, please visit their website at
www.christmasinaprilsmc.org
or email darenek@christmasinaprilsmc.org.