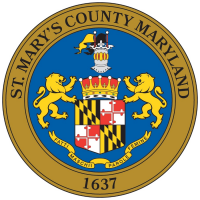 Lifeguards and WSI Instructors Wanted for Swim Lessons
Recreation and Parks is seeking lifeguards and WSI instructors for swim lessons at the Great Mills pool. The positions at the year round public swimming pool are part time and applicants must be Red Cross certified. Hours are available morning to evening seven days a week.
Applications are available at the Recreation and Parks main office in Leonardtown, 23150 Leonard Hall Drive in Leonardtown, at the Great Mills Pool, located next to Great Mills High School, or online on the Recreation and Parks website at
www.stmarysmd.com/docs/rpjobopenings.pdf
then click on application for employment.
For more information, call the Great Mills pool at 301-866-6560.
Recreation and Parks Announces Job Openings for the 2018 Winter Season Youth Basketball Program
The Department of Recreation & Parks is currently accepting applications for part time positions for the 2018 Winter Basketball Season. Applications will be accepted until positions are filled.
The following positions are available:
• Basketball Referees–Grades 3–8 Basketball Program (Salary: $15.30 per game)
Complete information for these positions can be found at www.stmarysmd.com/docs/rpjobopenings.pdf. Once there, click the sports link.
There are also opportunities for volunteers to coach grades 3—8 (all locations, Northern, Central and Southern). Candidates must be 21 years of age and pass a background check. No experience is necessary. Training will be provided. Must enjoy working with youth!
For more information, contact Sports Coordinator Kenny Sothoron at 301-475-4200 ext. *1830.
Wicomico Shores Golf Course Advisory Board to Hold Special Meeting
The Wicomico Shores Golf Course Advisory Board will hold a special meeting on Thursday, November 9, at 6 p.m., at the Wicomico Shores Golf Course Clubhouse, 35794 Aviation Yacht Club Drive, in Mechanicsville. The purpose of the meeting is to discuss the FY2019 draft operating and capital budget.
For more information, please contact the St. Mary's County Department of Recreation and Parks at 301-475-4200, ext. 1811 or the Wicomico Shores Golf Course at 301-884-4601.
County to Debut Improvements at Clarke's Landing Boat Ramp
Following nearly two months of work, the Department of Recreation and Parks is set to cut the ribbon on recent improvements at the Clarke's Landing boat ramp. A ceremony to unveil the enhancements has been scheduled for Tuesday, November 7, at 11 a.m.
A new boat ramp, floating dock and parking improvements are part of the project. St. Mary's County paid $273,067 to complete the work.
"One of the goals of the newly adopted 2017 Land Preservation, Parks and Recreation Plan is to continue to expand opportunities for water access and waterfront recreation throughout the county," said Arthur Shepherd, Recreation and Parks Director. "We are thankful for the funding which enabled Recreation and Parks to make improvements at this popular water access point along the Patuxent River."
The Clarke's Landing boat ramp is located at 45417 Clarke's Landing Road in Hollywood, Md. For more information on this public landing, or any other park or public landing facility, please contact the Department of Recreation and parks at 301-475-4200 ext. *1811 or go to
www.stmarysmd.com/recreate
and select parks and facilities.
Free Mulch Available for County Citizens
The Department of Public Works & Transportation continues to sponsor the Free Mulch program while supplies last. County residents are welcome to pick up mulch free of charge at the St. Andrew's Landfill. Mulch is available for pickup between 8 a.m. and 4 p.m., Monday through Saturday. The St. Andrew's Landfill is closed on Sundays.
Citizens are reminded that they are responsible for the loading and transportation of the mulch. Please bring a shovel, pitchfork or similar hand tool to load the mulch. Covering the load with a tarp prior to transporting is required in order to minimize material from blowing off the vehicle.
If assistance is required, special needs exist or additional information is requested, please contact the Department of Public Works & Transportation at 301-475-4200, ext. *3517. Additional Recycling/Solid Waste Program information is available on the web at
www.co.saint-marys.md.us/dpw/
.
Oyster Shells Recycling Program at Convenience Centers
Between June 2014 and December 2016, St. Mary's County's six Convenience Centers have collected 23.91 tons (or 683 bushels) of used oyster shells which are used as substrate on which to plant new oysters in the Chesapeake Bay. The effort is part of the Oyster Recovery Partnership's (ORP's) Shell Recycling Alliance (SRA) program.
Natural oyster shell is vital to a healthy oyster population because it is the preferred material for oyster larvae to attach and grow. Every half shell can host up to 10 spat, or baby oysters. Once collected, the oyster shell is aged outside for a year, washed and set with spat by the University of Maryland Center for Environmental Science's Horn Point Laboratory Oyster Hatchery in Cambridge, Maryland.
Since the Alliance's 2010 launch, ORP has recycled 133,000 bushels, which equates to 4,660 tons of shell kept out of area landfills and enough substrate to support the planting of 500 million oysters in local waters. Over the past two decades, the Oyster Recovery Partnership has planted approximately seven billion oysters on 2,400 underwater acres. Oysters play a vital role in improving Chesapeake Bay health by filtering excess nutrients from the water and their reefs create habitat for a multitude of marine life. .
The SRA program began in 2010 with 21 restaurants in Baltimore and Annapolis. Today, it includes over 320 seafood business members, local governments and individuals throughout the Maryland, Virginia and Delaware region. "Hopefully this program will help make people aware that the shell they usually throw away has an important greater purpose" stated George Erichsen, former Director of the Department of Public Works & Transportation. Current DPWT Director John Deatrick recently noted "It's very, very worthwhile to do with minimum inconvenience…you are literately reseeding the oysters when you recycle".
For more information and a video of the oyster recovery program, please visit
oysterrecovery.org/
St. Mary's County Awards Three Construction Projects
The Commissioners of St. Mary's County announce the awarding of three diverse infrastructure construction projects.
Locust Lane Farms Inc. of Upper Marlboro, MD has been awarded a $5.6 million project to complete the 1.7 mile Phase 1 FDR Blvd. project, which will complete the connection between MD Route 4 (St. Andrews Church Road) and MD Route 237 (Chancellor's Run Road). Work on the project begins October 16 and is scheduled to be complete by December 2018.
The St. Jeromes Creek Emergency Dredge, a $116,000 project, has been awarded to Dissen and Juhn LLC. The work will temporarily restore the channel depth to at least 6 feet in anticipation of the Corps of Army Engineers jetty project, currently being re-scoped to improve affordability. The dredging began on October 2 and will be completed by October 31. The channel has important commercial and recreational value and serves as the only safe harbor of refuge for boats to shelter during storm events between Point Lookout and Solomons Island.
Great Mills Trading Post Company, Inc. and Penn Ave Construction, LLC are the recipients of the third project, a Water Quality and Nutrient Removal project. The $4.3 million project, a joint venture with St. Mary's County Schools and the Maryland Department of Natural Resources, utilizes the Chesapeake Bay Trust Fund as a grant source. 13 county commissioner and school board owned properties with existing stormwater management ponds will be retrofitted to remove nearly 1,229 pounds of nitrogen, 126 pounds of phosphorous and 35.4 tons of sediment from local waterways and the Chesapeake Bay. The project will be completed by summer 2018.
Public Works and Transportation Joins Lions Club to Recycle for Sight
Lions Club International changes lives one pair of glasses at a time through its Recycle for Sight program. The public can donate old eyeglasses and hearing aids to the humanitarian group at official collection points across the United States.
The St. Mary's County Department Public Works & Transportation is working with the local Lions Club to collect eyeglasses at the six convenience centers and St. Andrews Landfill. Lions Club donation boxes can also be found in the attendant's shelters with signage to help promote the program. Lions Clubs collect used eyeglasses and hearing aids at over 35 locations around the county.
Once collected, Lions Club volunteers deliver the eyeglasses to regional Lions Eyeglass Recycling Centers (LERCs). LERC volunteers clean, sort by prescription strength and package the glasses. Recycled glasses are distributed to people and organizations in need around the world free of charge. The Recycle for Sight program accepts donated prescription and reading glasses, sunglasses, as well as plastic and metal eyeglass frames. As a part of the program, hearing aids are also collected and refurbished, if possible.
Imagine helping a child to read, an adult succeed at his/her job, a senior maintain their independence, and provide a community with more opportunities to grow and thrive.
For more information regarding the Lions eyeglass and hearing aid recycling program visit:
saintmaryslionzonexhairman.weebly.com/
or
www.stmarysmd.com/dpw/Recycleprograms.asp