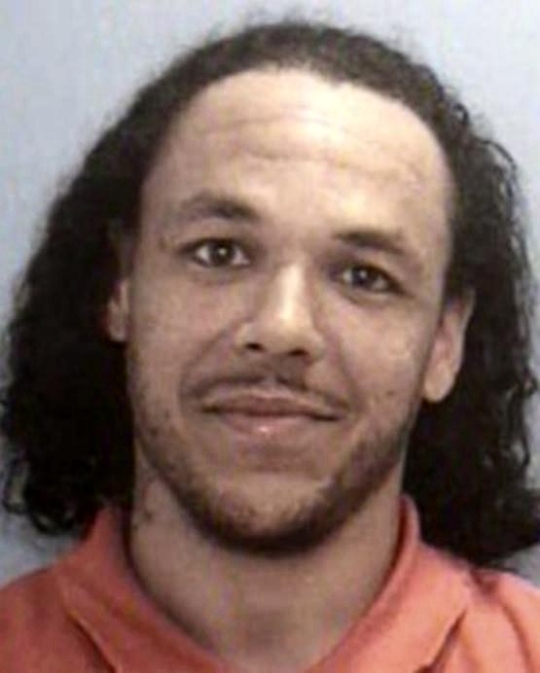 Martin Hawkins, Jr. was found murdered in La Plata on Wednesday, April 18, 2012 at about 8:30 p.m. Police were in the area when they heard multiple gunshots and subsequently located the body. He was 32 at the time of his death.
LA PLATA, Md.
(June 1, 2016)—The Federal Bureau of Investigation has contributed $10,000 to the reward pot to help solve the 2012 murder of Martin Hawkins, Jr. in La Plata. This brings the total reward offered to $20,000 (it started out as $6,000 in 2012 and was raised to $10,000 in April of 2013).
On Wednesday, April 18, 2012 at about 8:30 p.m., officers were patrolling Charles Street in La Plata when they heard the sound of multiple gunshots. Officers canvassed the area and found Mr. Hawkins deceased in the 200 block of Kent Avenue.
He was 32 at the time of his death.
In July 2012, the sheriff's office said that since the shooting, detectives had conducted extensive neighborhood canvasses and other operations in an effort to seek suspect information. While numerous people had called, investigators still needed more information.
In April 2013, police provided another public update, saying that since the shooting, detectives had gone to the neighborhood adjacent to the shooting on multiple occasions in an effort to seek information. They had passed out hundreds of flyers containing important information about the case and detailed information about how to contact investigators or Crime Solvers.
At the time, police also stated that detectives had pursued many leads and developed information which has led them to the identity of a possible suspect; however, at that point, detectives said they still needed more information to solidify the case.
The sheriff's office and the FBI will perform another canvas of the area where the body was found this Friday, beginning at 5 p.m. in the hopes of learning something new.
If you have any information regarding this case, please contact either the sheriff's office or the FBI:
SHERIFF'S OFFICE:
Call 301-609-6515; or Text CHARLES + your tip to CRIMES (274637); or visit
www.tipsubmit.com
to submit a web tip. Callers wishing to remain anonymous may contact Crime Solvers at 1-866-411-TIPS.
FBI:
Please contact the Baltimore Office of the FBI at (410) 265-8080, your local FBI office, or the nearest American Embassy or Consulate. You can also submit a tip at:
tips.fbi.gov
.
This is the second murder cold case that the Charles County Sheriff's Office has pursued with extreme vigor in recent years. Police made an arrest in late 2010 for the murder of Christopher Mader early Thanksgiving morning, 2004, while driving home from work on Smallwood Drive near St. Stephens Drive.