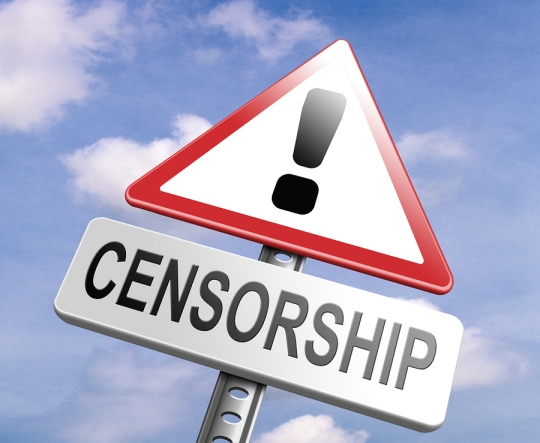 ANNAPOLIS
(March 2, 2016)—Journalism student Maggie Gottlieb said protecting students from unfair censorship is important now more than ever, as school administrators continue to use prior review to control what their school's newspaper publishes.
In high school, Gottlieb said a faculty member "screamed at (her)" for writing a story he didn't like.
"He said I never should have been able to write the story," Gottlieb said. And while it aired on the school's weekly news show, it was heavily edited from what she originally wrote.
Our liberty depends on the freedom of the press, and that cannot be limited without being lost.
Gottlieb, who attends the University of Maryland and is president of the university's chapter of the Society of Professional Journalists, said the Student Press Law Center asked the group to reach out to the state legislature supporting Maryland Senate bill 764: The New Voices Maryland Act.
This bill—introduced by Sen. Jamie Raskin, D-Montgomery, and Sen. James Rosapepe, D-Prince George's—would give student journalists freedom of speech and freedom of the press by allowing students more freedom in choosing what to publish in school-sponsored publications and protect them against censorship from administrators.
Censorship has been an issue since the 1988 Supreme Court decision in Hazelwood School District v. Kuhlmeier, said Gary Clites, president of the Maryland-D.C. Scholastic Press Association and journalism teacher at Northern High School. The decision said students' First Amendment rights are not violated when administrators censor certain articles.
"The Hazelwood decision happened the year I started teaching journalism," Clites said. "The Supreme Court had good intentions, but it was written very vaguely and left things completely up in the air."
With current legislation, Clites said, administrators have too much power in choosing what to censor. As a result, he said, the First Amendment is "being thrown out the window."
"Administrators have to have a strong reason to censor, but they're very smart and come up with other reasons," he said. "Rather than censoring (for legitimate reasons), they're violating the rules, and they'll censor anything that makes their school look bad."
The New Voices Maryland act clarifies appropriate circumstances for censorship by providing more detail in what should and should not be censored, Clites said, protecting students from undue censorship as well as advisers from punishment for doing their jobs.
A free press can, of course, be good or bad, but, most certainly without freedom, the press will never be anything but bad.
Since 1988, eight states have passed laws giving students rights to freedom of the press. In 2015, North Dakota's John Wall New Voices Act passed unanimously in the state legislature and became law. This year, Maryland is one of five states to introduce a New Voices Act.
Gottlieb wrote testimony for SB 764 on behalf of her chapter to members of the Senate Education, Health and Environmental Affairs Committee, which is scheduled to discuss the bill Wednesday. She also wrote a letter to Senate President Thomas V. "Mike" Miller Jr., D-Calvert, about the bill.
"SPJ is a national organization that promotes freedom of the press, so this is right up our alley," Gottlieb said. "It's the duty of the press to tell the story."
On Feb. 12, the state's Open Meetings Compliance Board and members of the public discussed various pending House and Senate bills and debated whether the board would support the bills' overarching goal to require public bodies to post their agendas before meetings. The board did not take an official stance on all of the bills but discussed the language of each and what it would allow in the community.
Freedom of the Press, if it means anything at all, means the freedom to criticize and oppose.
The state legislature is also considering other free-speech related issues, including access to information about public meetings.
In the House Health and Government Operations Committee meeting Feb. 24, members discussed and heard testimony for several of these bills, including House bill 217—the Open Meetings Act—which would force public bodies to post agendas as soon as possible before meetings.
• HB250, sponsored by Delegate Warren Miller, R-Carroll and Howard, requires all employees, officials and members of a public body to receive training within 30 days after taking their position. At the compliance board meeting, member April Ishak said this period was too short, and 60 days would be more realistic. Committee Chair Jonathan Hodgson and board member Rachel Grasmick agreed. (Cross-filed with: SB0528)
• David Rocah, Senior Staff Attorney of the American Civil Liberties Union of Maryland, said HB402—sponsored by Delegate Erek Barron, D-Prince George's—addresses the issues of public interest and transparency in the government when residents file complaints against officials. According to the bill, records related to a complaint against a public employee are not personnel records, and custodians can release or deny inspecting records related to misconduct. (Cross-filed with: SB0671)
• HB413 states that public bodies do not have to provide written minutes of an open meeting if live audio and video streaming is available with an electronic index as well as closed captions or a written transcript. The bill is sponsored by Delegate Alfred Carr, D-Montgomery.
• The committee heard testimony on HB984, sponsored by Delegate Sid Saab, R-Anne Arundel, which requires public groups to keep minutes from an open session for at least five years after the session occurred. (Cross-filed with: SB0017)
"There is a long tradition in Maryland of local public bodies whining about the high cost of keeping decent and accessible public records," said supporter Jim Snider, president of iSolon.org, a nonprofit supporting democratic reform. "Most of those arguments would be laughable except that they have been successfully used to preserve the status quo."
• Snider also testified in support of HB492, which establishes rules for the use of a public official's government and personal e-mail addresses. (Cross-filed with: SB0155)
• HB1088, sponsored by Delegate Bonnie Cullison, D-Montgomery, requires all members of a public group to take an online training class on the Open Meetings Act within 60 days of employment and every two years afterward, and public bodies that violate the Open Meetings Act and received complaints must be included in the State Open Meetings Law Compliance Board's annual report. (Cross-filed with: SB0754)
• HB823, similar to HB1088, requires all members of a public body to complete an online class on the Open Meetings Act within 90 days of employment and established civil penalties up to $500. Delegate Marice Morales, D-Montgomery, is the bill's sponsor. (Cross-filed with: SB0598)