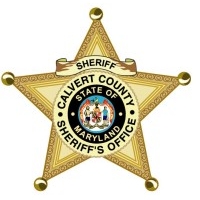 PRINCE FREDERICK, Md. (Dec. 30, 2013)—The Calvert County Sheriff's Office today released the following incident and arrest reports.
WEEKLY SUMMARY: During the week of December 23 through December 29, deputies responded to 1,147 calls for service throughout the community.
THEFT FROM VEHICLES CASES #13-74626, 29, 32, 37, 40, 41, 44, 50, 54 & 59: Overnight between December 23 and 24, deputies took reports of thefts or vandalism to vehicles from 10 victims who live in the area of Bristol Court, Bristol Drive, Holderness Lane, and Charing Court in Chesapeake Beach. Christmas gifts, cash, and other assorted items were stolen. Anyone with information is asked to contact the sheriff's office at 410-535-2800.
THEFT CASE #13-74662: A stainless steel triple commercial grade sink valued at $3,000 and a stainless steel electric wall range valued at $50, were both stolen from behind the North Beach Fire Department sometime between December 23 and 24. DFC C. Fox is investigating.
THEFT FROM VEHICLES CASE #13-74741: Someone entered two unlocked vehicles outside a home in the 5500 block of Douglas Street in St. Leonard between December 23 and 24 and stole a gift card from Pier 1 valued at $200 and a bag of items from Bath and Body Works valued at $55. DFC W. Wells is handling the investigation.
MAIL THEFT CASE #13-74701: A citizen walking his dog in the area of Hillside Road and Long Beach Road in St. Leonard on December 24 noticed open envelopes in the roadway. DFC A. Clas responded and made contact with the intended mail recipient. The opened mail was Christmas cards containing 3 Bass Pro gift cards, a Visa gift card and a Red Lobster gift card, altogether valued at $250. All the gift cards were missing. The investigation is continuing.
DESTRUCTION OF PROPERTY CASE #13-75185: On December 27 at approximately 9:35 a.m. a victim was traveling westbound on Plum Point Road just past Kimberly Lane in Huntingtown when his front driver's side window shattered. The victim was not injured and no projectile was located. Dep. W. Durner is investigating.
MAIL THEFT CASE #13-75199: A woman on Lacrosse Court in Dunkirk reported to Cpl. J. McCarroll that on December 27 at 9:30 she observed a vehicle stop at her mailbox and a male passenger then took the outgoing mail from her mailbox. The outgoing mail contained Visa information. She then saw the same vehicle stop at a cluster of mailboxes then flee the area. The investigation continues.
CDS VIOLATION CASE #13-75209: On December 27 at 11:55 a.m. Cpl. B. Gray conducted a traffic stop on a vehicle on Md. Rt. 4 at Doris Lane in Owings. She found the driver, Christopher Michael Shaner, 22 of Baltimore, to be in possession of suspected drugs. Gray was assisted by Dep. W. Durner, who subsequently arrested Shaner and charged him with DUI of drugs and/or alcohol, possession of a schedule II drug: Adderall, possession of a schedule IV drug: Xanax, possession of a schedule III drug: Suboxone, and possession of drug paraphernalia; a cellophane cigarette wrapper.
DRUNK AND DISORDERLY CASE #13-75220: On December 27 at 1:52 p.m. Cpl. J. McCarroll responded to Sunderland Wine and Spirits on Dalrymple Road in Sunderland for the report of an intoxicated male who was stumbling around and cursing at customers. He then assaulted an employee of the store. The male then left the store but a similar call for police was made from the neighboring 7-11 Convenience Store. McCarroll made contact with the man, later identified as Frederick Emmett Donahue, 53 of Chesapeake Beach, who was leaning against the wall of the store, cursing at customers. He appeared to be intoxicated. Donahue was asked to stop cursing but became combative and was arrested. He has been charged with second degree assault, two counts of disorderly conduct, two counts of trespass, and two counts of public intoxication.
CDS VIOLATION CASE #13-75376: On December 28 at 8:51 a.m. a citizen advised Cpl. B. Gray that a man was asleep at the gas pump at the Dunkirk WaWa. Gray approached the vehicle and observed a man who appeared to be asleep in the driver seat with one foot on the ground and the other inside the vehicle. The vehicle engine was running. Gray woke the man who appeared to be under the influence of drugs and/or alcohol. Matthew John Vitale, 23 of Owings, was arrested and charged with two counts of driving while under the influence of drugs and/or alcohol, use of drug paraphernalia; a glass smoking device and possession of drug paraphernalia; a hypodermic syringe.
CDS VIOLATION CASE #13-75474: On December 28 at 8:39 p.m. members of the Calvert County Sheriff's Office responded to the Holiday Inn in Solomons for the report of underage drinking and possible drug use in one of the hotel rooms. DFC R. Wilson, DFC J. Morgan, DFC W. Wells and Cpl. G. Shrawder found 11 juveniles and 4 adults in the room. All were arrested for possession of drugs. Precious T. Young, 18 of Laurel, Monica R. Jefferson, 18 of Lusby, Bernard D. Gibson, 20 of Laurel, and Cornay S. Johnson, 19 of Lusby, were each charged with possession of marijuana less than 10 grams, and possession with intent to use drug paraphernalia; a metal grinder. Six male juveniles, ranging in age from 13 to 17, and five females, ranging in age from 11 to 17, all from Prince Frederick, Lusby, Lexington Park, Port Republic, Mechanicsville and Laurel, were each charged with the same offenses on youth reports and released to parents.
DUI CHECKPOINT: On December 20, a DUI Checkpoint was conducted by the sheriff's office with assistance from the Maryland State Police as part of the two department's ongoing efforts to educate the citizens of Calvert County about the dangers of driving while under the influence of alcohol. Funding for the checkpoint was provided by the Maryland Highway Safety Office as part of their "Drive Sober or Get Pulled Over" campaign. The checkpoint was set up on East Chesapeake Beach Road (Md. Rt. 260) in between Shield's Drive and Uncle Charlie's Spur. The checkpoint was set up at this location based off statistical data compiled by the Calvert County Traffic Safety Council in reference to alcohol related arrests and crashes in this particular area. A total of 500 vehicles entered the checkpoint and were provided literature about the state's drinking and driving laws. One vehicle was directed to a testing area due to the presence of alcohol on the driver. One subject was arrested for violating Maryland's driving under the influence laws. The checkpoint was conducted from 2206 hours until 2400 hours.
One person was arrested during this operation: John Bateman, 48, of Owings.
Citizens with information on any of the reported crimes above, or any criminal activity in Calvert County, who wish to report it anonymously can now access the Calvert County Crime Solvers website via http://somd.me/calvertcrimesolvers. Information leading to the arrest and conviction of a suspect could result in a $1,000 reward.
Disclaimer: In the U.S.A., all persons accused of a crime by the State are presumed to be innocent until proven guilty in a court of law. See: http://somd.me/presumed-innocence. Additionally, all of the information provided above is solely from the perspective of the respective law enforcement agency and does not provide any direct input from the accused or persons otherwise mentioned. You can find additional information about the case by searching the Maryland Judiciary Case Search Database using the accused's name and date of birth. The database is online at http://somd.me/mdcasesearch . Persons named who have been found innocent or not guilty of all charges in the respective case, and/or have had the case ordered expunged by the court can have their name, age, and city redacted by following the process defined at http://somd.me/expungeme .