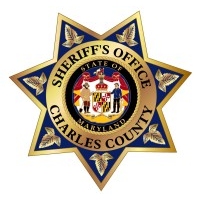 LA PLATA, Md. (Dec. 23, 2013)—The Charles County Sheriff's Office today released the following incident and arrest reports.
MAIL TAMPERING: Sometime between Dec. 22 and Dec. 23, someone went through approximately six mailboxes on Huntington Circle in Waldorf and took mail. Officers found much of the mail scattered around the neighborhood. Officers believe the suspects were looking for Christmas cards which may have contained gift cards or cash because other mail was left behind. PFC R. Bagley is investigating.
OFFICERS HELP APPREHEND VIRGINIA ROBBERY SUSPECTS: On Dec. 21 at 6:46 p.m., a La Plata police officer initiated a traffic stop on Crain Highway near Rosewick Road in La Plata after spotting a car that was wanted in connection with an armed robbery that occurred in King George, Virginia earlier that day. Charles County Sheriff's officers assisted. Upon having the four occupants of the car step out of the vehicle, a loaded semi-auto handgun was located on the front seat. Investigators from King George responded and verified the suspects were the same subjects involved in the robbery. Detectives with the Charles County Sheriff's Office Criminal Investigations Division assisted King George detectives and the occupants were charged with possession of a gun and theft. Additional charges are pending the outcome of the King George investigation. Officer C. Morris investigated.
MAIL THEFTS: Sometime between Dec. 20 and Dec. 21, someone stole mail from privately owned mailboxes in the Sentry Woods neighborhood in Waldorf. Evidence was recovered and will be processed. PFC P. Morgan, III is investigating.
Disclaimer: In the U.S.A., all persons accused of a crime by the State are presumed to be innocent until proven guilty in a court of law. See: http://somd.me/presumed-innocence. Additionally, all of the information provided above is solely from the perspective of the respective law enforcement agency and does not provide any direct input from the accused or persons otherwise mentioned. You can find additional information about the case by searching the Maryland Judiciary Case Search Database using the accused's name and date of birth. The database is online at http://somd.me/mdcasesearch . Persons named who have been found innocent or not guilty of all charges in the respective case, and/or have had the case ordered expunged by the court can have their name, age, and city redacted by following the process defined at http://somd.me/expungeme .