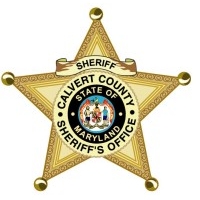 PRINCE FREDERICK, Md. (Dec. 23, 2013)—The Calvert County Sheriff's Office today released the following incident and arrest reports.
WEEKLY SUMMARY: During the week of December 16 through December 22, deputies responded to 1,536 calls for service throughout the community.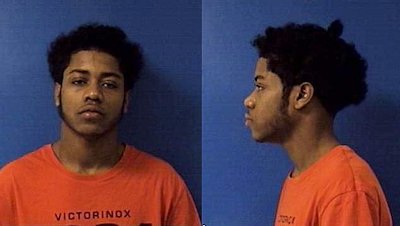 Joshua Terrell Trippett.
ARREST IN COMMERCIAL ARMED ROBBERIES: Throughout November and December, several commercial armed robberies occurred in the Sunderland area along Md. Rt. 2. On December 18, an additional commercial armed robbery occurred in Prince Frederick. Detectives from the Calvert Investigative Team developed a possible suspect based on evidence obtained at each of the crime scenes. On December 20 detectives recovered a vehicle which contained additional evidence. This evidence led detectives to a residence located on Gertrude Drive in Sunderland. A 17-year-old male, Joshua Terrell Trippett, was located within the residence and arrested. Further evidence was obtained at this time which indicates that Trippett was responsible for all of the recent armed robberies. The case remains open at this time. Trippett has been charged as an adult with one count of armed robbery, one count of use of a firearm in a violent crime, two counts of first degree assault, two counts of second degree assault and one count of theft less than $1,000. Additional charges are pending.
THEFT FROM VEHICLE CASE #13-73854: A purse was stolen from a vehicle while it was parked in front of Patuxent High School in Lusby on December 19 between 6:50 p.m. and 8:50 p.m. It is believed the locking mechanism on the door may have malfunctioned and the vehicle was inadvertently left unlocked. DFC R. Wilson is investigating.
DISORDERLY CONDUCT CASE #13-73873: Two men were arrested at the Rod 'n Reel in Chesapeake Beach on December 19 at 10:49 p.m. when they became irate and were cursing restaurant employees because they felt they were losing money at the machines. Both men appeared intoxicated and were asked numerous times to quiet down but they only became more belligerent. They were asked to leave and finally had to be escorted from the establishment. George Edward Thorne, 55 of Washington, D.C. and Curtis Nathaniel Black, 53 of Temple Hills, were both arrested and each charged with disorderly conduct and failure to obey a lawful order.
THEFT, CDS VIOLATION CASE #13-73941: On December 20 at 9:44 a.m. Dep. C. Ward responded to the Prince Frederick Walmart for the report of a shoplifter. April Helene Hodge, 47 of Lusby, was reported to have taken items from the store and leave without paying. A search incident to arrest also revealed suspected drugs. Hodge was arrested and charged with theft less than $100, possession of a schedule IV drug; Clonazepam, and altering a label on a prescription drug.
THEFT FROM VEHICLE CASE #13-73953: Sometime overnight between December 18 and 19, someone stole a purse, camera and other items from a vehicle parked outside a home in the 3600 block of Karen Drive in Chesapeake Beach. The victim does not recall if the car was locked. Dep. B. Schaefer is investigating.
MAIL TAMPERING CASE #13-74052: A victim in the 13200 block of Olivet Road in Lusby reported to Cpl. A. Moschetto that unknown person(s) opened 6 Christmas cards in her mailbox on December 20. She discovered the damage to her mail but says nothing appears to be missing other than one envelope to a Christmas card.
BURGLARY CASE #13-74183: A home in the 12500 block of Sagebrush Drive in Lusby was burglarized sometime between December 20 and 21. Jewelry was taken. DFC M. Velasquez is continuing the investigation.
THEFT FROM VEHICLE CASE #13-74194: Someone stole a Garmin Nuvi GPS worth $150 from a vehicle parked outside a home in the 3200 block of Maryland Avenue in Port Republic between December 20 and 21. The owner does not recall if the vehicle had been locked. Dep. B. Schaefer is investigating.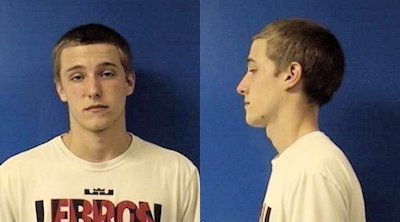 Brandon Robert Stevenson, 18 of Lusby. (Arrest photos)
CDS VIOLATION CASE #13-74221: Four people were arrested by DFC M. Velasquez on December 21 at 3:35 p.m. when he responded to a home on Big Sandy Run in Lusby to assist DFC E. Carter. Carter had gone to the address to serve an outstanding warrant and discovered four people in a vehicle in the driveway of the home with suspected drugs. Brandon Robert Stevenson, 18 of Lusby, was arrested and charged with possession of marijuana, possession of Suboxone, and use of drug paraphernalia; a white plastic medicine bottle. Stevenson was also served with the outstanding warrant for trespass. Clayton Matthew Mortensen, 20, and Steven Allen Coley, 18, both of Lusby, were charged with possession of marijuana less than 10 grams. A seventeen-year-old male also from Lusby was charged on a youth report with possession of marijuana and released to a parent.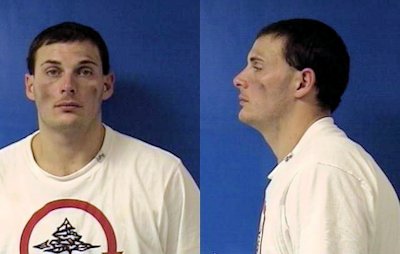 Edward Mark Cramer, 29 of North Beach. (Arrest photos)
CDS VIOLATION CASE #13-74258: On December 21 at 7:39 p.m. DFC J. Lord responded to the area of Md. Rt. 260 just past the BP Gas Station for the report of a possible intoxicated driver who had just left the station. The vehicle was reported to have nearly struck several vehicles. Lord conducted a traffic stop on the vehicle near Jewel Road in Dunkirk. He made contact with the driver, identified as Edward Mark Cramer, 29 of North Beach. Cramer was found to be in possession of suspected drugs and arrested and charged with possession of Alprazolam, possession of Heroin, possession of controlled paraphernalia; a hypodermic syringe, and possession with intent to use drug paraphernalia; plastic baggies, spoons, and a glass smoking device.
Citizens with information on any of the crimes reported above, or any criminal activity in Calvert County, who wish to report it anonymously can now access the Calvert County Crime Solvers website via http://somd.me/calvertcrimesolvers. Information leading to the arrest and conviction of a suspect could result in a $1,000 reward.
Disclaimer: In the U.S.A., all persons accused of a crime by the State are presumed to be innocent until proven guilty in a court of law. See: http://somd.me/presumed-innocence. Additionally, all of the information provided above is solely from the perspective of the respective law enforcement agency and does not provide any direct input from the accused or persons otherwise mentioned. You can find additional information about the case by searching the Maryland Judiciary Case Search Database using the accused's name and date of birth. The database is online at http://somd.me/mdcasesearch . Persons named who have been found innocent or not guilty of all charges in the respective case, and/or have had the case ordered expunged by the court can have their name, age, and city redacted by following the process defined at http://somd.me/expungeme .