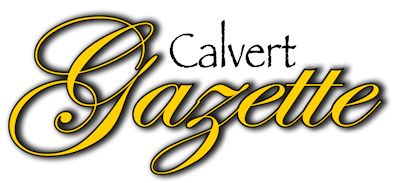 By Sarah Miller, The Calvert Gazette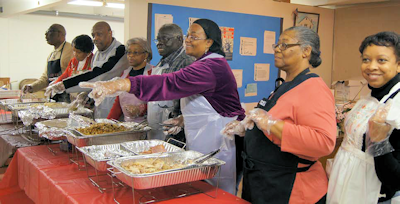 Photo courtesy of Sandra Arnette.
HOLLYWOOD, Md. (Dec. 19, 2013)—At a time when people are struggling to make ends meet, the Interdenominational Church Ushers Association of Maryland, Inc., (ICUA) made sure more than 400 elderly and homeless individuals in Calvert County got a good meal at the 25th Annual State Senior Christmas Dinner.
A local choir sang Christmas carols while meals were being served.
The Christmas dinner was held at Brooks United Methodist Church in St. Leonard, Md. Because many elderly residents at the Calvert Pines Senior Center feared coming out with snow in the forecast, ICUS ended up delivering many dinners to the Calvert Pines Senior Center, according to ICUA spokeswoman Sandra Arnette.
The dinner is held in five counties on a rotating basis, according to ICUA State President Margurite Kirkland. Next year's dinner will be held in Cecil County. In addition to Calvert and Cecil, the ICUA hosts dinners in Prince George's, Anne Arundel and Baltimore counties. Every year, they start serving food at 11 a.m. and don't stop until they run out. Meals are free, and anyone who is down on their luck or just in need of some companionship is welcome to attend, she said.
In addition to the dinner, ICUA members handed out donated hats, scarves, coats and gloves. Anything not distributed during the dinner will be donated to Calvert County homeless shelters, Kirkland said.
ICUA is an interfaith Christian organization affiliated with the National United Church Ushers' Association and the Eastern Region Ushers' Association.
ICUA's main goal is to train ushers in the universal method of ushering through its school of ushering. The organization is committed to providing quality service, participating in community outreach and community resource programs, providing educational resources for young people, promoting spiritual growth and encouraging leadership development.
The dinner is just one of several outreach activities the ICUA is involved in during the year, according to Calvert County Unit ICUA President Otis Hayes. Other activities include a community picnic at King's Landing Park in Huntingtown in August and passing out backpacks with school supplies for back to school.
For more information about the ICUS, visit
icuaofmd.com
.
For more local stories from The Calvert Gazette, visit
countytimes.somd.com.