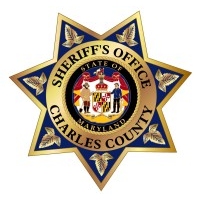 LA PLATA, Md. (Dec. 19, 2013)—The Charles County Sheriff's Office today released the following incident and arrest reports.
PATROL OFFICERS NAB BURGLARY SUSPECT: On Dec. 12 at 9:52 a.m., Officer J. Jones was conducting a neighborhood patrol check in the 11200 block of Hess Court in Waldorf when he observed a man running from a house while carrying a large blanket which appeared to have items wrapped inside of it. Upon being noticed, the subject ran between two houses across the street and into a wooded area where he dropped the blanket and continued to flee. A suspect look out was broadcast and a perimeter was established within minutes. While looking for the subject, officers received a call for an intrusion alarm at the house where the man was first observed. Additional officers responded to the house and confirmed a burglary had occurred. A Play Station game console, remote controls, games, cords and burglars tools were recovered in the wooded area. The suspect was located and apprehended without incident. Davon Andrew Singh, 18, of Waldorf, was charged with burglary and theft. Officer J. Jones is investigating.
THEFT: Sometime between Dec. 17 and Dec. 18, someone shattered a window of a work van parked on Industrial Drive in Waldorf and stole copper piping. Officer R. Smith is investigating.
THEFT OF A/C UNITS: Sometime between Nov. 15 and Dec. 3, unknown suspects stole two a/c units from the 4400 block of Indian Head Highway in Indian Head. PFC J. Foster is investigating.
Disclaimer: In the U.S.A., all persons accused of a crime by the State are presumed to be innocent until proven guilty in a court of law. See: http://somd.me/presumed-innocence. Additionally, all of the information provided above is solely from the perspective of the respective law enforcement agency and does not provide any direct input from the accused or persons otherwise mentioned. You can find additional information about the case by searching the Maryland Judiciary Case Search Database using the accused's name and date of birth. The database is online at http://somd.me/mdcasesearch . Persons named who have been found innocent or not guilty of all charges in the respective case, and/or have had the case ordered expunged by the court can have their name, age, and city redacted by following the process defined at http://somd.me/expungeme .