CALLAWAY, Md.—Police throughout the tri-county area have released the following news briefs.
SEXUALLY EXPLICIT PHOTOGRAPHS ON INTERNET: The Calvert County Sheriff's Office and other law enforcement agencies around the state have received numerous complaints over the last few days involving sexually explicit photographs of juveniles being posted on Social Networking websites, specifically Instagram. The Calvert County Sheriff's Office has been seeking technical assistance with these investigations from the Maryland Internet Crimes Against Children Task Force and the State Police Computer Crimes Section.
These latest images and videos have been posted on several different pages on the Instagram website. At this point, the images do not rise to the level of child pornography under Maryland law, however the Calvert County Sheriff's Office would like to urge the public to be aware of these issues and to report occurrences to Instagram's Help Center at
help.instagram.com
or the National Center for Missing and Exploited Children's Cyber Tip Line at
www.cybertipline.com
.
Additionally, the Calvert County Sheriff's Office suggests parents talk with their children and explain to them the possible repercussions and dangers of taking photographs of themselves in a sexually explicit manner and posting on the Internet. The following websites are a good resource for parents in steps to take to help protect children from being exploited on the Internet;
www.netsmartz.org
or
www.ncmec.org
.
The Maryland Internet Crimes Against Children Task Force is comprised of 35 law enforcement agencies from around the state focused on preventing and investigating incidents of sexual child exploitation. A major part of the Task Force's program is community outreach. Investigators travel around the state providing Internet Safety presentations to children, parents, schools, and community or church groups. If you would like to schedule such a presentation for your group or would like further information, you may email the State Police investigative unit at
msp.ccu@maryland.gov
.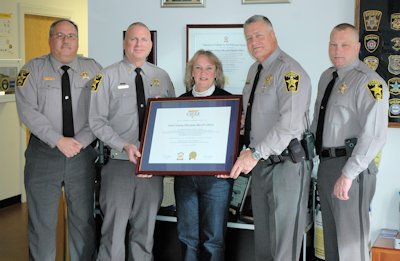 Pictured are Lt. Craig Bowen, Lt. Bill Soper, Debra Nevin, Office Aide, Sheriff Mike Evans, and Major Dave McDowell displaying their CALEA re-accreditation award.
CALVERT SHERIFF'S OFFICE AWARDED CALEA ACCREDITATION: The Commission on Accreditation of Law Enforcement (CALEA) voted on November 16th of this year to award the Calvert County Sheriff's Office its national re-accreditation award at a ceremony in Winston-Salem, North Carolina. This is the highest recognition of law enforcement professional excellence. Lieutenants Craig Bowen and Bill Soper were there to represent the Sheriff's Office and receive the award.
To achieve this most prestigious award, the Calvert County Sheriff's Office went through a rigorous three day, on-site assessment process in June 2013, to demonstrate that the agency met the professionally recognized criteria for excellence in management and service delivery. The Sheriff's Office must comply with 481 standards (best practices) to maintain accreditation status. Law enforcement accreditation status is granted for three years, during which time agencies must submit annual reports, proving continued compliance with those standards under which it was initially accredited. The Sheriff's Office initial accreditation was achieved in 2010.
ARMED ROBBERY: On December 18 at approximately 5:43 pm, Trooper Barlow from the Prince Frederick Barrack arrived at Sunflower Cleaners located at Central Square Drive in Prince Frederick in reference to a 911 call for an armed robbery. The victim advised an African American male approximately 5'8" tall with a slim build entered Sunflower Cleaners. The suspect was wearing a dark in color jacket with a white mask or t-shirt covering the lower portion of his face. The suspect displayed a handgun and demanded money. The suspect then fled the business with an undisclosed amount of money. Troopers and Calvert County Deputies canvassed the area. A Calvert County Sheriff's Office K-9 also responded to the scene.
Crime Scene Technician G. Crump responded to the scene for processing. Troopers and Deputies from the Calvert Investigative Team responded to the scene and assumed the investigation. Anyone with information about this crime is asked to contact the Maryland State Police (410)535-1400 or the Calvert County Sheriff's Office (410)535-2800.
THEFT ARREST: On November 27, Vice Narcotics detectives received information regarding a stolen power washer being inside a parked vehicle located within the Governmental Center parking lot. Contact was made with the owner of the vehicle who provided information as to how the property came into his possession. Following a joint investigation by Vice Narcotics detectives and detectives with the Criminal Investigations Division it was determined an employee of the Sears in California, Joseph P. Ellis, Sr., age 33, of Callaway, had stolen the power washer from the business and sold it to the vehicle owner who had no knowledge of the theft.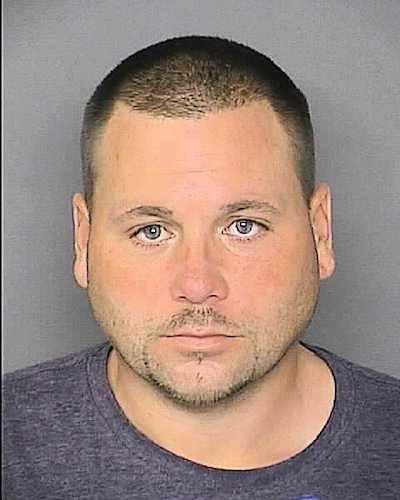 Joseph P. Ellis, Sr., age 33, of Callaway, was arrested for allegedly stealing a power washer from his employer (Sears) and then selling it to an unsuspecting person.
On December 17, Ellis, Sr. was arrested and charged with Theft less than $1,000. He is currently incarcerated in the detention center on unrelated charges.
TOYS FOR TOTS: For the 5th year in a row, the Calvert County Sheriff's Office has participated in the United States Marine Corps Reserve Toys For Tots Program. Founded in 1947 by Major Bill Hendricks, USMCR, and adopted by the United States Marine Corps in 1948, the mission of the Toys For Tots Program is to collect new, unwrapped toys and distribute those toys as Christmas gifts to less fortunate children. The primary goal of the Toys For Tots Program is to deliver a message of hope to less fortunate youngsters that will assist them in becoming responsible, productive, patriotic citizens. With the full support of Sheriff Mike Evans, Cpl. Michael Naecker spearheaded the participation of the Sheriff's Office with the Toys For Tots Program. Cpl. Naecker served in the United States Marine Corps Reserve for 6 years.
Since the Sheriff's Office's initial participation, the Calvert County Detention Center and the Circuit Court of Calvert County have been added to increase the number of toys going to kids in Calvert County. "This is a great program. There is no better feeling than to put a smile on the face of a child during the Christmas holiday season," exclaimed Sheriff Evans.
CHARLES COUNTY SHERIFF'S DETECTIVES OBTAIN ARREST WARRANT FOR FORGERY SUSPECT: Sheriff's detectives have obtained an arrest warrant charging Crystal Renee Brown, 39, of no fixed address, with forgery and theft in connection with a mail theft scheme. Brown is suspected of forging checks (usually bill payments) that were stolen from private residential mailboxes and marked as outgoing mail.
Crystal Renee Brown, 39, of no fixed address, is wanted by police in Charles Co. for stealing checks from home mailboxes, altering them, and then cashing them for her personal benefit.
In most cases, residents left their bills in their mailbox for a postal worker to pick up, but prior to pick up someone stole the mail and later many of the checks intended for bill payments were altered. Detectives with the Charles County Sheriff's Office identified Brown, who also uses the name Crystal Renee Johnson, as one of the subjects forging the checks and later cashing them at various banks throughout the region.
The CCSO is working with other law enforcement agencies and the US Postal Service and pursuing leads regarding additional suspects. These crimes have occurred in different counties throughout the state and in Washington, D.C. and Virginia. Anyone with additional information about mail thefts or anyone who knows of Brown's whereabouts is asked to call Det. E. Clark at (301) 609-6499. Tipsters wishing to remain anonymous may call Charles County Crime Solvers at 1-866-411-TIPS. The CCSO suggests the following safety tips regarding outgoing mail:
-- Don't put cash or checks in outgoing mail in front of your residence. Always take outgoing mail to the post office for delivery.
-- Check your mail often during the holidays as criminals often look in mailboxes for cards containing money or gift cards.
-- Be aware of anyone accessing mailboxes who isn't your normal mail carrier. Call the CCSO if you see anything suspicious.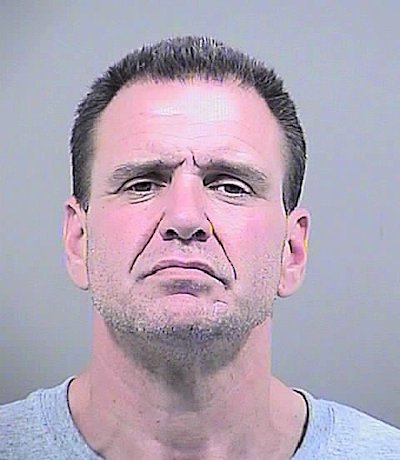 Norman Allen Jones, 49, who has no fixed address, is wanted by police in Charles Co.
CRIME SOLVERS CASE: Charles County Crime Solvers is offering a cash reward for information leading to the whereabouts of Norman Allen Jones, 49, who has no fixed address. Jones currently has three outstanding warrants for failure to appear in court for two theft scheme charges and a theft charge. Jones is 6'3", 270 lbs., and has brown hair and brown eyes. Anyone with information about Jones' whereabouts is asked not to approach him but rather call the CCSO Warrant Unit at (301) 932-2222. Charles County Crime Solvers is offering a cash reward of up to $1,000 for information leading to his arrest. Tipsters wishing to remain anonymous may contact Crime Solvers at 1-866-411-TIPS or Text CHARLES + your tip to CRIMES or visit
www.ccso.us
to submit a web tip. For additional information about Crime Solvers see
www.charlescountycrimesovlers.com.