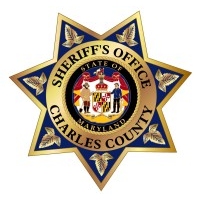 LA PLATA, Md. (Dec. 17, 2013)—The Charles County Sheriff's Office today released the following incident and arrest reports.
MAN CHARGED WITH BURGLARY: On Dec. 16 at 12:39 a.m., officers responded to the 3900 block of Northgate Place in Waldorf for the report of a suspicious person. A witness called police after seeing a man rummaging through her vehicle. Officer J. Clagett arrived and observed Malcolm Dushawn Wells, 21, of Waldorf inside the victim's car. The man was wearing dark clothing, gloves and a ski mask. Officer Clagett found the man in possession of three razor blades. Wells was arrested and charged with fourth-degree burglary and rogue and vagabond.
TRAFFIC STOP LEADS TO DRUG ARREST: On Dec. 15 at 10:21 p.m., Officer N. Garner initiated a traffic stop on Crain Highway near Acton Lane in Waldorf. A computer check revealed the driver, Brian Steele Price, 18, of no fixed address was driving on a suspended license. Based on additional observations, a drug detection K9 team was requested. Cpl. J. Freeman and his K9 partner, Brix, responded and scanned the vehicle. Brix gave a positive alert indicating the possibility of drugs. Officers subsequently found a half pound of marijuana and powder cocaine with a street value of nearly $5,000 inside the car. They also recovered a scale, growing equipment and cash. The drugs, paraphernalia and car - a 1987 Toyota Supra - were seized. Price was charged with possession with intent to distribute drugs and traffic violations.
BURGLARY: Sometime between Dec. 12 and Dec. 13, someone broke into a house in the 12500 block of Wicomico Knolls Place in Newburg and stole several long guns, electronics and vinyl record albums. Anyone with information is asked to call Cpl. D. Garino at (301) 932-2222 or Crime Solvers at 1-866-411-TIPS.
ATTEMPT BURGLARY: On Dec. 13 at 9:30 a.m., officers responded to the 3100 block of Jenkins Avenue in Bryans Road for the report of a burglary in progress. A homeowner heard a loud noise from the back of her house and when she investigated, she observed two males at her back door. The subjects fled when the homeowner yelled at them. Sgt. J. Bryant checked the area and located a witness who saw two males running out of a nearby wooded area. Officers searched for the males but they were gone. The victim was not able to get a good description of the suspects but one of the suspects was wearing a black jacket and the other suspect was wearing a black jacket with red and gray on it. The suspects never went inside of the residence but they left a wrench at the back door, which was recovered for evidence. Anyone with information is asked to call PFC F. Davis, Jr. at (301) 932-2222 or Crime Solvers at 1-966-411-TIPS.
Disclaimer: In the U.S.A., all persons accused of a crime by the State are presumed to be innocent until proven guilty in a court of law. See: http://somd.me/presumed-innocence. Additionally, all of the information provided above is solely from the perspective of the respective law enforcement agency and does not provide any direct input from the accused or persons otherwise mentioned. You can find additional information about the case by searching the Maryland Judiciary Case Search Database using the accused's name and date of birth. The database is online at http://somd.me/mdcasesearch . Persons named who have been found innocent or not guilty of all charges in the respective case, and/or have had the case ordered expunged by the court can have their name, age, and city redacted by following the process defined at http://somd.me/expungeme .