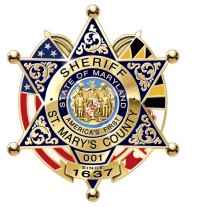 LEONARDTOWN, Md. (Dec. 16, 2013)—The Criminal Investigations Division (CID) of the St. Mary's County Sheriff's Office today released the following incident report.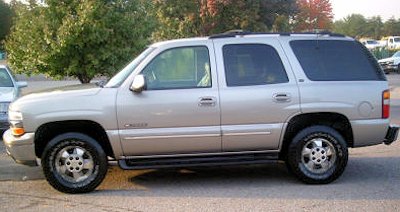 Police are looking for a vehicle similar to this one which was involved in a drive-by shooting in Lexington Park on Dec. 14.
SHOTS FIRED FROM VEHICLE: On December 14 at 2:24 p.m., deputies responded to the report of several shots being fired from a moving vehicle in the area of Bristol Ave. in Lexington Park. Initial investigation revealed a brown/tan 2000 Chevrolet SUV, possibly a Tahoe with rusty rims, being operated by a black male, drove slowly down the street and randomly fired multiple rounds from a handgun before fleeing from the area. The rounds struck a parked vehicle and two residences, one of which was occupied. No persons were injured during the incident.
Detectives from the Criminal Investigations Division have assumed the investigation. Detectives are asking anyone with information about this incident or may have observed the vehicle in the area during the time of the incident to contact Det. Corey Ellis at 301-475-4200 Ext. 9125 or callers can make anonymous tips to Crime Solvers at (301) 475-3333, or text a tip to "TIP239" plus your message to "CRIMES" (274637).