Professional SportsCare & Rehab Providing Top-Notch Physical Therapy and Injury Screenings in Dunkirk
Professional SportsCare & Rehab opened its Dunkirk offices in early 2013 and, since then, the staff has been providing convenient, professional and comprehensive physical therapy, occupational therapy and sports medicine services to residents in Calvert, Prince George's and southern Anne Arundel counties.
Rosalea Knight, clinic director, has a primary goal in patient care: to make people feel better. Knight and her team believe communication and patient education are keys to successful treatment. "I consider myself to be an assertive therapist and I'll push my patients to achieve better results when necessary," Knight says. "But I believe it also takes a balanced mix of compassion, challenging exercises and motivation to lead patients toward healthier lives."
In addition to her doctorate degree in physical therapy and providing traditional physical therapy treatments and assessments such as those undertaken following surgery or injury, Knight is also a Certified Athletic Trainer. She and her team are adept at providing FREE injury screenings and consultations for athletes, sporting clubs and high school teams. "We can provide functional movement analyses to athletes of all levels, skills and abilities and help determine the best flexibility or core exercises, training programs or orthotics to prevent or recover from sports-related injuries and get them back into action as quickly as possible," she says.
Professional SportsCare & Rehab is a physical therapist-owned and managed company co-founded by Greg Smith, MS, ATC and Head Athletic Trainer for the Washington Capitals of the National Hockey League, and Gary Katz, PT, ATC, CSCS. With locations throughout the mid-Atlantic, it provides comprehensive physical therapy services and specializes in general orthopedics, sports injuries, post-operative care, total joint rehab, spine care, hand therapy, industrial rehabilitation and work solutions, arthritis and pain management, wellness care and fitness.
Professional SportsCare & Rehab is dedicated to serving the needs of every patient under its care – whether he or she is a recreational, student or professional athlete or needs treatment due to a non-sports related injury – and is committed to working with the highest standards of ethics and professional ability. It is the preferred physical therapy provider of the region's top physicians and is also part of an extensive sports medicine network, providing athletic training and sports medicine services to Baltimore-Washington D.C. area scholastic, collegiate and professional athletic teams.
Professional SportsCare & Rehab works in partnership with Maryland SportsCare & Rehab and is part of the Physical Therapy Network, the mid-Atlantic's largest network of physical therapist owned and managed practices.
Professional SportsCare & Rehab is located in the Dunkirk Gateway Shopping Center at 2987 Plaza Drive, Dunkirk, Md. For more information or to schedule an appointment, visit online at www.prosportscare.com or call 443-964-6348.
Kyle Morrow Promoted to Executive Vice President of Jon S. Frank & Associates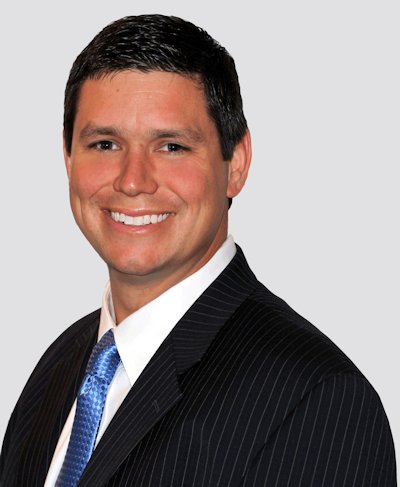 Kyle Morrow, new Executive Vice President at Jon S. Frank & Associates.
Jon S. Frank & Associates announced the promotion of Kyle Morrow to Executive Vice President of the firm.
Mr. Morrow is currently Vice President of CareFlex Benefit Solutions, a licensed third party administrator handling tax advantaged card solutions for employee benefits, a position he has held since 2004. He will continue those duties as President of the CareFlex division.
A Salisbury University graduate (BA, Finance), Kyle has been instrumental in the development of the Agency's CareFlex benefit card program and will now assume a broader leadership role with the Agency.
"I'm extremely pleased to have Kyle take on more responsibility in managing the agency. His experience, personality and skills will be greatly appreciated as we face ongoing health care reform challenges" noted Jon Frank, President and Founder of the firm. "We've been building a quality team for many years and Kyle is a key member of our past and future success."
Kyle is a 2011 graduate of Leadership Southern Maryland.
Calvert County Congratulates New, Relocated Businesses
Calvert County's diverse economic opportunities and an unparalleled quality of life make it an outstanding location for business investment. The Calvert County Board of County Commissioners and the Department of Economic Development welcome the following new businesses to the county and congratulate existing businesses on their new locations. Visit them and help support your local economy.
New Businesses
Nagoya Asian Bistro
784 Prince Frederick Blvd.
Prince Frederick
410-535-0889
http://www.goasianbistro.com/
The Striped Rock
14470 Solomons Island Road
Solomons
410-449-6059
http://www.thestripedrock.com/
Angels of Care
250 Merrimac Court, Suite 2
Prince Frederick
410-202-0565
http://www.myangelsofcare.com/
Centreville Manufacturing Inc.
Prince Frederick Parts
514 North Solomons Island Road
Prince Frederick
410-414-3625
http://www.centrevilletrailer.com/
Burger King
10200 Kirksville Lane
Dunkirk
301-327-5241
Mully's Brewery
141 Schooner Lane, Suite 15
Prince Frederick
443-968-9426
http://www.mullysbrewery.com/
My Eye Doctor
10264 Southern Maryland Blvd.
Dunkirk
443-964-8705
http://www.myeyedr.com/store-locations/maryland-stores/DUNKIRK-store.aspx
Solomons Elite Fitness
10 Creston Lane, Suite 4
Solomons
240-242-9348
http://www.solomonselitefitness.com/home.html
Vesta Inc.
55 Stoakley Road, Suite 7
Prince Frederick
443-968-9200
http://www.vesta.org/princefrederick
Nurses Paradise
10 Creston Lane, Suite 5
Solomons
443-404-5408
Relocated Businesses
Century 21 New Millennium
55 Stoakley Road, Suite E
Prince Frederick
443-968-9595
http://www.century21.com/real-estate-office/profile/new-millennium-10002947
Carrington Formal Wear
104 Central Square Drive
Prince Frederick
410-414-2600
http://www.carringtonformalwear.com
John's Barbershop
190 Central Square Drive, South
Prince Frederick
410-535-2790
K-5 Sports
230 W. Dares Beach Road
Prince Frederick
410-535-2525