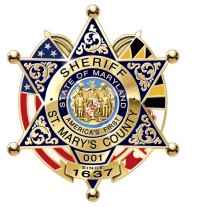 LEONARDTOWN, Md. (Dec. 13, 2013)—The St. Mary's County Sheriff's Office today released the following incident and arrest reports.
SOBRIETY CHECKPOINT, SATURATION OPERATION: On November 27, members of the Special Operations and Patrol Divisions conducted a sobriety checkpoint on northbound Three Notch Road in the area of Tom Hodges Drive from 10:30pm to 11:30pm. 163 vehicles passed through the checkpoint with no arrests.
Following the checkpoint until 2:00am, deputies conducted saturation patrol focusing on Point Lookout Road from Great Mills Road to Mattapany Road in St. Mary's City. 9 traffic stops were conducted resulting in 1 arrest for DUI, 8 traffic citations, 7 written warnings, 1 verbal warning, and 3 Safety Equipment Repair Orders were issued.
Glenn Garrett Gibson, 24, of Charlotte Hall, was arrested by Deputy Phelan for DUI. His alcohol concentration was more than twice the legal limit. He was transported to the St. Mary's County Detention Center and charged.
SEX OFFENDER FAILURE TO REGISTER: On December 5, Det./Cpl. W. Raddatz of the Criminal Investigations Division, Sex Offender Registry Unit, received information that Shane A. Corcoran, age 24, a registered sex offender had moved from his known place of residence and failed to notify the registry as required by law.
On December 13, Det./Cpl. Raddatz located Corcoran at an address on Oakley Rd. in Bushwood, Md. and attempted to place him under arrest. During the arrest, Corcoran resisted and assaulted Det./Cpl. Raddatz by striking him with a fist. Corcoran was quickly subdued and taken into custody without further incident. Corcoan was transported to the St. Mary's County Detention Center, charged with Sex Offender Failure to Notify the Sheriff's Office of an Address Change, Assault 2nd Degree and incarcerated pending an appearance before a District Court Commissioner.
Disclaimer: In the U.S.A., all persons accused of a crime by the State are presumed to be innocent until proven guilty in a court of law. See: http://somd.me/presumed-innocence. Additionally, all of the information provided above is solely from the perspective of the respective law enforcement agency and does not provide any direct input from the accused or persons otherwise mentioned. You can find additional information about the case by searching the Maryland Judiciary Case Search Database using the accused's name and date of birth. The database is online at http://somd.me/mdcasesearch . Persons named who have been found innocent or not guilty of all charges in the respective case, and/or have had the case ordered expunged by the court can have their name, age, and city redacted by following the process defined at http://somd.me/expungeme .