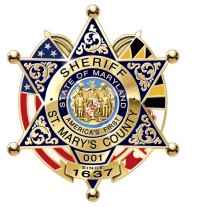 LEONARDTOWN, Md. (Dec. 11, 2013)—The St. Mary's County Sheriff's Office Vice Narcotics Division released the following incident and arrest reports. The Division is an investigative team comprised of detectives from the St. Mary's County Sheriff's Office and Federal Drug Agents (HIDTA Group 34). The Division was established on September 1st, 2007.
The St. Mary's County Sheriff's Office Vice/Narcotics division, with the assistance of the St. Mary's County Sheriff's Office Emergency Services Team, K-9 deputies, Support Team deputies and members of the Lexington Park COPS unit, conducted several operations related to the Maximum Deployment Operation.
RAID IN CALLAWAY: Search warrants were executed on a residence in Callaway where drug dealing has been confirmed to be taking place. This is the second search and seizure warrant executed on this home recently. Mario Dwight Bowman, 31, and James Lionel Medley a/k/a "Big J," 29, were both arrested after cocaine that was packaged for sale and several hundred dollars in cash was recovered. Additional charges are pending against the two listed suspects as well as a third suspect.
RAID IN LEXINGTON PARK: Another search and seizure warrant was executed in Lexington Park on the home of the target, Joseph Claude Birch, age 36. Suspect Birch was arrested after officers recovered Oxycodone, handguns, and more than $1,000 in cash. Additional charges are pending against Suspect Birch related to an ongoing investigation.
OXYCODONE: Lesie Anne Alvey, 22 of Bushwood, was charged with Distribution of Oxycodone.
OXYCODONE, MARIJUANA: Tami Marie Tompkins, 39 of Lexington Park, was charged with Possession of Marijuana and Possession of Oxycodone.
OXYCODONE: Joshua Andrew Lester, 22 of Hollywood, was arrested after being indicted for Distribution of Oxycodone.
OXYCODONE: Stacy Marie Boyle, 29, was indicted by Vice/Narcotics detectives for numerous counts of Obtaining Oxycodone by Fraud. She was arrested in Warrenton, Virginia. She is being held on local charges pending extradition.
COCAINE: Lonnie Clayton Broome, 29 of Lexington Park, was indicted and arrested for Possession of Cocaine with the Intent to Distribute.
OXYCODONE: Paul Michael Hermiston, 35 of Lusby, was taken into custody by the Calvert County Sheriff's Office for on open indictment for Distribution of Oxycodone. Vice/Narcotics detectives made undercover purchases of oxycodone from him.
Disclaimer: In the U.S.A., all persons accused of a crime by the State are presumed to be innocent until proven guilty in a court of law. See: http://somd.me/presumed-innocence. Additionally, all of the information provided above is solely from the perspective of the respective law enforcement agency and does not provide any direct input from the accused or persons otherwise mentioned. You can find additional information about the case by searching the Maryland Judiciary Case Search Database using the accused's name and date of birth. The database is online at http://somd.me/mdcasesearch . Persons named who have been found innocent or not guilty of all charges in the respective case, and/or have had the case ordered expunged by the court can have their name, age, and city redacted by following the process defined at http://somd.me/expungeme .