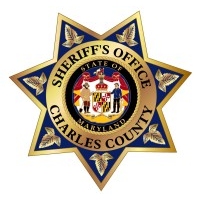 LA PLATA, Md. (Dec. 3, 2013)—The Charles County Sheriff's Office today released the following incident and arrest reports.
DETECTIVE SOLVES DECADE OLD ROBBERY: Charles County Sheriff Rex W. Coffey announced that Det. J. Austin of the Charles County Sheriff's Office Criminal Investigations Division has solved an armed robbery that occurred ten years ago. On March 20, 2003, at 9:30 a.m., patrol officers responded to the Bank of Southern Maryland at 2595 Crain Highway in Waldorf for the report of a robbery. The victim said he had just made a transaction at the drive-thru window and was leaving when a car suddenly stopped in front of him. Then, another car struck him from behind. Thinking it was an accident the victim got out of his car but was confronted by two men who demanded the money he just received from the bank. The victim struggled but ran after he saw one of the suspects reach into his waistband. The suspects fled in their cars which were recovered a short time later. A computer check revealed the cars had been reported stolen.
Over the course of the next few years, detectives pursued leads but no suspects were identified. In 2007, Det. Austin developed information about two possible suspects but there was not enough evidence to make an arrest. Then, in Sept. of this year, one of the suspects was arrested for a burglary in Charles County. Det. Austin interviewed the suspect, David Carnell Stringer, 49, of Accokeek, and learned he was involved in the 2003 robbery. Stringer posted bond on the burglary charge and Det. Austin subsequently obtained an arrest warrant charging Stringer with the 2003 robbery. Det. Austin also identified the second suspect in the case as Douglas Bruce Robinson, 50, of Waldorf. Robinson was arrested on Nov. 26 and charged with armed robbery, first-degree assault, theft, destruction of property and other traffic offenses. Detectives are seeking Stringer's whereabouts. Anyone with information is asked to call Det. Austin at (301) 609-6504. Tipsters wishing to remain anonymous may contact Crime Solvers at 1-866-411-TIPS or Text CHARLES + your tip to CRIMES or visit www.ccso.us to submit a web tip. A reward of up to $1,000 is being offered for Stringer's arrest.
BURGLARY: Sometime between Nov. 29 and Nov. 30, someone stole a heat pump from a construction site in the 4100 block of Sunridge Lane in White Plains. A witness reported seeing an older, dark-colored pickup truck with two males driving around the neighborhood prior to the theft, but it is not clear if they were involved in the theft. PFC M. Sokoloff is investigating.
ROBBERY: On Nov. 30 at 12:30 a.m., a man and a woman were inside a car in the 11500 block of Timberbrook Drive in Waldorf when two suspects approached, pulled a gun, assaulted them and stole the woman's purse. Officers canvassed the area and a police K-9 team responded and conducted a track. Officers found the woman's purse near Western Parkway and Hamilton Road a short time later. The suspects are described as black males, possibly in their 30's, wearing dark clothing and bandanas. One suspect may have a tattoo on his arm. Officer A. Fenlon is investigating.
MAN CHARGED WITH ASSAULT AND DISORDERLY CONDUCT: On Nov. 28 at 12:40 a.m., officers responded to the 2100 block of Crain Highway in Waldorf for a fight in progress outside a convenience store. When officers arrived, they observed a man repeatedly kicking another man who was lying on the ground. The officers ordered the suspect to stop, but he refused. Officers deployed a Taser and stopped the assault. The suspect, a 17-year-old male from Waldorf, was charged with assault and disorderly conduct. Officer A. Fenlon made the arrest.
SUSPICIOUS ACTIVITY: On Nov. 27 at 3:30 p.m., a witness was checking on a house being renovated on Allens Fresh Road in Newburg when he observed a vehicle in the driveway. The witness approached the house and saw a side window open. A man came from the rear of the house and said he was doing work. The witness did not believe him and contacted police. The suspect got in the vehicle and fled at a high rate of speed. The suspect is a white male in his 30's or 40's, medium build, short, dark-colored hair and had a beard and moustache. He may have been driving a silver pick-up truck. Cpl. T. Lee is pursuing leads.
COMMERCIAL BURGLARY: On Nov. 26 at 5 a.m., officers responded to the 11700 block of Pike Drive in Waldorf for a theft. Investigation revealed at least two suspects broke into the fenced in lot of a business and stole copper wiring. They loaded the wire into a white, two-door Honda passenger car with a sunroof. One suspect was wearing boots and another suspect had on tennis shoes. Officers processed the scene for evidence and are working on leads. Surveillance photos of the car were obtained. Crime Solvers is offering a cash reward. Anyone with information is asked to call the Charles County Sheriff's Office at (301) 932-2222. Tipsters wishing to remain anonymous may contact Crime Solvers at 1-866-411-TIPS or Text CHARLES + your tip to CRIMES or visit www.ccso.us to submit a web tip. PFC R. Bagley is investigating.
Disclaimer: In the U.S.A., all persons accused of a crime by the State are presumed to be innocent until proven guilty in a court of law. See: http://somd.me/presumed-innocence. Additionally, all of the information provided above is solely from the perspective of the respective law enforcement agency and does not provide any direct input from the accused or persons otherwise mentioned. You can find additional information about the case by searching the Maryland Judiciary Case Search Database using the accused's name and date of birth. The database is online at http://somd.me/mdcasesearch . Persons named who have been found innocent or not guilty of all charges in the respective case, and/or have had the case ordered expunged by the court can have their name, age, and city redacted by following the process defined at http://somd.me/expungeme .