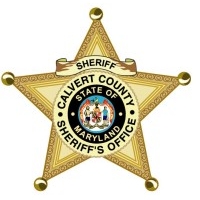 PRINCE FREDERICK, Md. (Nov. 25, 2013)—The Calvert County Sheriff's Office released the following incident and arrest reports.
WEEKLY SUMMARY: During the week of November 18 through November 24, deputies responded to 1,573 calls for service throughout the community.
CDS VIOLATION CASE #13-67802: On November 18 at 12:55 p.m. while on routine patrol in the area of Md. Rt. 4 southbound and Cove Point Road in Lusby, Dep. G. Gott's agency issued license plate recognition system alerted to a vehicle traveling beside him. After conducting a traffic stop, the driver was found to be in possession of suspected drugs. Waynisha Rashaun Miles, 22 of Mechanicsville, was charged with possession of marijuana.
DESTRUCTION OF PROPERTY CASE #13-67873: Someone caused $100 to the side of a recreation vehicle parked outside a residence in the 200 block of Mason Road in Prince Frederick on November 18 between 2:30 p.m. and 6:39 p.m. when they spray painted it. Dep. C. Ward is investigating.
BURGLARY CASE #13-67933 A homeowner reported that on November 19 shortly before 6:00 a.m. he was walking down the stairs inside his home and observed a flashlight sweeping motion across the bottom of the stair case. He continued down the stairs and saw the side door open. No one was in the home and it did not appear that anything had been taken. Dep. A. Ostazeski is investigating.
THEFT FROM VEHICLE CASE #13-67953: A woman reported to Dep. N. Lenharr that on November 19 at about 8:00 a.m. she left her purse in her unlocked car while it was parked at the Prince Frederick Walmart. When she returned to the vehicle, she realized her red leather purse was gone. The purse, cash, prescription eyewear and other items altogether total $2,855. Dep. Lenharr is continuing the investigation.
BURGLARY CASE #13-67990: Unknown suspect(s) broke into a home in the 5800 block of Bayside Road in St. Leonard sometime between November 9 and 19. Five hundred dollars in damage was done and some liquor was stolen. Dep. W. Beisel is investigating.
THEFT CASE #13-68037: On November 19 at 2:39 p.m. DFC M. Quinn was flagged down by a citizen on Bayside Road near Roland's Grocery in Chesapeake Beach. The citizen, an employee of a nearby business, advised that a woman had come inside the business asking to use the phone because her car had broken down. While there, she took an employee's purse and fled the business. Two other employees chased down the suspect, one of them retrieved the purse but the suspect ran behind Roland's. DFC Quinn pursued the suspect, later identified as Brandee Shea Graves, 26 of Huntingtown, and took her into custody. The purse and all its' contents were returned to the owner. Graves was charged with theft less than $1,000 and possession of controlled paraphernalia, four hypodermic needles.
THEFT CASE #13-68052: On November 19 at 4:04 p.m. Dep. N. Lenharr responded to the Prince Frederick Walmart for the report of a shoplifter in custody. She cited Clyde Germaine Richardson, 31 of Prince Frederick, with theft for stealing a sweatshirt and a man's razor.
COUNTERFEIT CASE #13-68082: On November 19 at 6:45 p.m. a man entered the Sunderland Wine and Spirits store at 44 Dalrymple Road and purchased $21 in merchandise with a counterfeit $100 bill. The store clerk gave him $79 in change and the man left the store. The clerk then realized the bill was counterfeit. Anyone with information is asked to contact Dep. T. Holt at 410-535-2800.
DESTRUCTION OF PROPERTY CASE #13-68426: Someone damaged a large holiday decoration belonging to the town of North Beach when they uprooted it from the ground on 3rd Street and Bay Avenue on November 21 around midnight. A witness observed a man running from the decoration and getting into the passenger seat of a vehicle. The replacement cost of the item is $4,500. DFC M. Quinn is investigating.
THEFT CASE #13-68799: A fifteen-year-old male from North Beach was charged on a youth report with theft less than $100 when he was observed by security personnel at the Dunkirk Wal-Mart stealing an IPhone 4 Life Proof Case valued at $84. The juvenile initially fled the store when confronted and shortly thereafter he called the store's loss prevention officer, threatening to blow up the store. Dep. J. Migliaccio spoke with the youth and advised him to come to the store and turn himself in. He did so and has been charged with theft, telephone misuse and threats. He was released to a parent.
THEFT FROM VEHICLE CASE #13-68811: Unknown suspect(s) stole a Kenwood RC DV 430 stereo with flat screen display valued at $1,700 from a vehicle while it was parked at Windy Hill Middle School in Owings on November 22 between 6:00 p.m. and 9:00 p.m. Dep. D. Canning is handling the investigation.
THEFT CASE #13-68945: Sometime between November 11 and 23, someone stole $1,910 in items from a yard and unlocked garage of a home in the 5000 block of Long Cove Lane in Port Republic. Two frames for boat tops, a diesel engine cylinder head, a chainsaw and various scrap metal was all taken. Dep. W. Beisel is investigating.
BURGLARY CASE #13-68974: A home in the 9800 block of H.G. Trueman Road in Lusby was burglarized sometime between August of this year and November 23 when it was discovered. Nothing appears to have been taken but $100 in damage was done during the break-in. Dep. W. Beisel is continuing the investigation.
ARREST IN GOLF CART THEFTS: Between November 10 and November 13 of this year, two burglaries were reported at the 231 Farm Center located in the 231 Industrial Park in Prince Frederick.
On November 10, two suspects fled with six motorized golf carts with a total value exceeding $35,000 and caused significant damage to two other items on the property totaling $6,911 in damage.
On November 13, the co-owner of the business observed two suspects on the 231 Farm Center lot via security footage and immediately contacted the Sheriff's Office. Patrol units from the Calvert County Sheriff's Office and Maryland State Police responded to the location in minutes and immediately established a sustained perimeter. It was believed that the suspects observed by the co-owner had been attempting to steal two additional carts which caused approximately $3,000 in damage. The quick response of police caused the suspects to flee the scene on foot. During the established perimeter the investigation and search was aided by Maryland State Police Aviation and Calvert County Sheriff's Office K-9.
The scene and surrounding area was secured as members of the Sheriff's Office Special Operations Team responded to the area to conduct additional canvases of the business and residential area to insure safety of the citizens in the area.
One suspect had been developed by investigators after the initial theft and shortly after the November 13 attempt, as units remained on the scene; this same suspect was observed in the area of the 231 Industrial Park traveling in a motor vehicle.
Units from the Calvert County Sheriff's Office, the Charles County Sheriff's Office, and Prince George's County Police made contact with the occupants of the vehicle, one identified as Daniel Matthew Proctor, 46 of Upper Marlboro. During that contact Proctor was found to be in possession in synthetic marijuana, a golf cart/recreational cart key, and other items. Investigation of the second suspect is ongoing.
Based on events related to the investigation, Proctor was arrested regarding the burglary and destruction of property at the 231 Farm Center on November 13.
Upon the apprehension of Proctor, leads were developed with the Charles County Sheriff's Office regarding the burglary that occurred at the 231 Farm Center on November 10.
Charles County was able to recover a motorized cart which was determined to be stolen from the 231 Farm Center on that date.
Proctor has been charged with two counts of 2nd degree burglary, two counts of 4th degree burglary, two counts of theft $10,000 to under $100,000, one count of theft scheme, two counts of malicious destruction of property above $1,000 and one count of drug possession.
Calvert Investigators are requesting the public to contact Det. N. DeFelice if they recently bought a golf cart that they believe could be related to this theft. Anyone with further information is asked to contact Det. DeFelice at 410-535-2800 on extension 2669.
As always, you can provide information anonymously through the Calvert County Crime Solvers Tip Line by calling 410-535-2880. Go to
http://www.co.cal.md.us/residents/safety/law/sheriff/
and click on the Crime Solvers link to leave an anonymous tip on-line. Information leading to the arrest and conviction of a suspect could result in a $1,000 reward.
Disclaimer: In the U.S.A., all persons accused of a crime by the State are presumed to be innocent until proven guilty in a court of law. See: http://somd.me/presumed-innocence. Additionally, all of the information provided above is solely from the perspective of the respective law enforcement agency and does not provide any direct input from the accused or persons otherwise mentioned. You can find additional information about the case by searching the Maryland Judiciary Case Search Database using the accused's name and date of birth. The database is online at http://somd.me/mdcasesearch . Persons named who have been found innocent or not guilty of all charges in the respective case, and/or have had the case ordered expunged by the court can have their name, age, and city redacted by following the process defined at http://somd.me/expungeme .