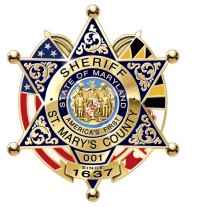 LEONARDTOWN, Md. (Nov. 18, 2013)—The St. Mary's County Sheriff's Office released the following incident and arrest reports.
THANKSGIVING BELTS & BOOZE STATEWIDE CAMPAIGN: The sheriff's office, along with law enforcement agencies throughout Maryland, is participating in the Thanksgiving Belts & Booze campaign as part of the Checkpoint Strikeforce initiative. The campaign will primarily focus on impaired driving and seatbelt enforcement. During the three week period of November 25 through December 13, the sheriff's office will conduct at least one sobriety checkpoint and one DUI saturation patrol operation.
The checkpoint will take place on November 27—the day before Thanksgiving, which is historically a day when a high number of DUI arrests are made by law enforcement. The day before Thanksgiving is also a day when a high number of serious and/or fatal accidents occur.
Maryland's Thanksgiving Belts & Booze campaign will run concurrent with the National Highway Traffic Safety Administration's (NHTSA) Buzzed Driving is Drunk Driving campaign.
FALL STATEWIDE "CLICK IT OR TICKET" CAMPAIGN: The sheriff's office will be participating in several enforcement operations during the two week campaign from Nov. 12 through 25, including a nighttime operation. Motorists and passengers who are stopped for not wearing a seatbelt will get a ticket.
COCAINE DISTRIBUTION: Detectives conducted a several month long investigation into alleged cocaine distribution being conducted by Suspect Jawaan Montell Carroll, 28 of Great Mills. Detectives from the Vice/Narcotics Division, with the assistance of the St. Mary's County Sheriffs Office Emergency Services Team and K-9 Unit, executed search and seizure warrants on a residence in Great Mills. Detectives recovered a quantity of cocaine packaged for sale and marijuana having a combined street value of over $3000. Additionally, more than $1800 in cash, a Chevrolet SUV and various other items deemed to be proceeds of the illegal sale of narcotics were seized. Suspect Carroll, along with his girlfriend, Mikita Danielle Butler, 31, were arrested and charged. Additional charges are pending a review with the State's Attorney.
Disclaimer: In the U.S.A., all persons accused of a crime by the State are presumed to be innocent until proven guilty in a court of law. See: http://somd.me/presumed-innocence. Additionally, all of the information provided above is solely from the perspective of the respective law enforcement agency and does not provide any direct input from the accused or persons otherwise mentioned. You can find additional information about the case by searching the Maryland Judiciary Case Search Database using the accused's name and date of birth. The database is online at http://somd.me/mdcasesearch . Persons named who have been found innocent or not guilty of all charges in the respective case, and/or have had the case ordered expunged by the court can have their name, age, and city redacted by following the process defined at http://somd.me/expungeme .