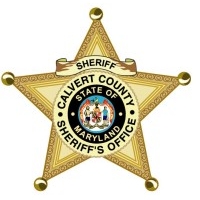 PRINCE FREDERICK, Md. (Nov. 18, 2013)—The Calvert County Sheriff's Office released the following incident and arrest reports.
WEEKLY SUMMARY: During the week of November 11 through November 17, deputies responded to 1,391 calls for service throughout the community.
BURGLARY CASE #13-66659: Sometime between 6:15 p.m. and 8:30 p.m. on November 12, unknown suspect(s) broke into a home in the 11500 block of H.G. Trueman Road in Lusby and stole prescription drugs and caused $500 in damage. Dep. S. Moran is continuing to investigate.
THEFT CASE #13-67173: A black Bravo XR motor and propeller, valued at $8,500, were stolen from a boat parked outside a home on Llewelyn Lane in Huntingtown between November 12 and 14. DFC R. Kreps is investigating.
THEFT CASE #13-67189: Someone stole a 5 speed transmission to a Toyota truck from the rear of a residence in the 900 block of Augustus Drive in Prince Frederick between November 14 and 15. The part is valued at 4500. DFC J. Denton is investigating.
RESISTING ARREST CASE #13-67248: On November 15 at 5:20 p.m. DFC R. Wilson responded to Mimi's Market on Rousby Hall Road in Lusby for the report of a hit and run auto accident. Wilson was advised by the victim and several witnesses that while the victim was getting gas, another vehicle was in front of her at the pumps. The other vehicle, an Isuzu Rodeo, backed into her vehicle and subsequently left the scene. A witness was able to obtain the offending vehicle tag number and DFC Wilson traveled to the address. There he encountered a woman, later identified as Iris Delenthia Jones, 51 of Lusby, who denied that she knew who had been driving the Isuzu, which was parked in her driveway. A check of the home revealed a male hiding in a bathroom. He was later identified as Jeffrey John Jones, 33 of Lusby. Jones refused to comply with demands but was subdued and handcuffed. A strong odor of alcohol was on Jones' breath. Jones was arrested and charged with numerous traffic violations as well as DUI of Alcohol and resisting arrest. Charges of hindering are pending against Iris Jones.
THEFT CASE #13-67271: DFC P. Wood is investigating the theft of a glass box, valued at $500, which contained $50 in donations, stolen from the Calvert Historical House located at 70 Church Street in Prince Frederick on November 14 between 12:30 p.m. and 2:00 p.m. Anyone with information is asked to contact Wood at 410-535-2800 or Calvert County Crime Solvers at 410-535-2880.
COUNTERFEIT BILLS CASE #13-66804: Three counterfeit bills were used to make two purchases together totaling $24 from the Pet Valu Store in Dunkirk on November 13 at 2:00 p.m. The suspects were given change and left the store and then the store clerks realized the bills were counterfeit. Dep. T. Holt is continuing the investigation.
COUNTERFEIT BILLS CASE #13-67284: Someone attempted to pay for a meal at the Taco Bell drive-through with a phony twenty dollar bill on November 15 at 7:00 p.m. The store clerk determined the bill was not legitimate but the suspect drove off before paying with legal tender or receiving their food order. DFC R. Kampf is investigating.
THEFT CASE #13-67552: Someone stole a red and black 5 ton log splitter valued at $1500 from outside a home in the 4800 block of Bayside Road in Chesapeake Beach between November 16 and 17. DFC Kreps is investigating.
SEXUAL OFFENSES CASE UPDATE: On November 5, detectives from the Criminal Investigative Team served an arrest warrant on John Warhurst, 42 of Chesapeake Beach, for sixteen counts of sex offenses, to include 2nd degree sex offense, conspiracy to commit a sex offense in the 2nd degree, sex offense involving a minor, sex abuse to a minor, second degree rape, conspiracy to commit rape in the second degree, assault in the second degree and various 3rd degree sex offenses. Warhurst is being held on $100,000 bond. On Nov. 6, his wife, Aimee Beth Warhurst, 34, also of Chesapeake Beach, turned herself in to the Calvert County Sheriff's Office and is being held on $100,000 for the same offenses.
Disclaimer: In the U.S.A., all persons accused of a crime by the State are presumed to be innocent until proven guilty in a court of law. See: http://somd.me/presumed-innocence. Additionally, all of the information provided above is solely from the perspective of the respective law enforcement agency and does not provide any direct input from the accused or persons otherwise mentioned. You can find additional information about the case by searching the Maryland Judiciary Case Search Database using the accused's name and date of birth. The database is online at http://somd.me/mdcasesearch . Persons named who have been found innocent or not guilty of all charges in the respective case, and/or have had the case ordered expunged by the court can have their name, age, and city redacted by following the process defined at http://somd.me/expungeme .