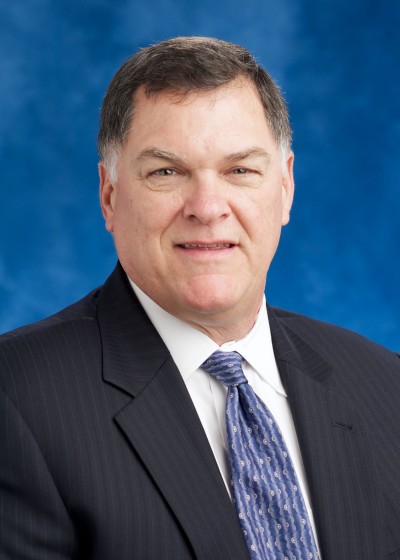 Retired U.S. Navy Vice Adm. Mark Skinner. (Photo: Northrop Grumman Corporation)
REDONDO BEACH, Calif., (Nov. 12, 2013)—Northrop Grumman Corporation (NYSE: NOC) announced that retired U.S. Navy Vice Adm. Mark Skinner has joined the company as vice president and deputy of business and advanced systems development for the company's Aerospace Systems sector.
Working out of Northrop Grumman's Falls Church, Va., corporate office, Skinner will lead and align the sector's presence in Washington, D.C., and serve as the principal sector contact with the company's government relations team.
Skinner comes to Northrop Grumman after 36 years of service in the Navy, most recently as the principal military deputy to the Assistant Secretary of the Navy for Research, Development and Acquisition. He previously served as the program executive officer for Tactical Aircraft Programs and as assistant commander, Test and Evaluation, Naval Air Systems Command.
"Mark brings to his new role a wealth of experience that equips him to make an immediate and positive impact on the strategic direction of our aerospace business," said Bob Burke, sector vice president of business and advanced systems development, Northrop Grumman Aerospace Systems. "Mark built a career in the Navy that has resulted in a deep understanding of our customers' needs, and this expertise will further enhance our company's commitment to customer alignment."
Skinner graduated from the U.S. Naval Academy and earned a degree in financial management from the Naval Postgraduate School. He also graduated from the Naval Test Pilot School and served in the Force Warfare Aircraft Test Directorate where he was named the Directorate Test Pilot of the Year in 1986.
Source: Northrop Grumman Corporation