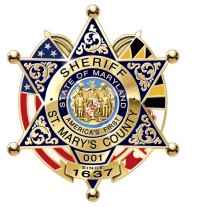 LEONARDTOWN, Md. (Nov. 13, 2013)—The St. Mary's County Sheriff's Office today released the following incident and arrest reports.
ARREST IN BURGLARY, ASSAULT CASE: On March 19, patrol units responded to a private residence in Leonardtown for the report of a burglary. The suspect entered the victim's residence by forcing open the front door, assaulted the victim, then removed personal property belonging to the victim. Detectives from the Criminal Investigations Division were contacted and responded to assume the investigation.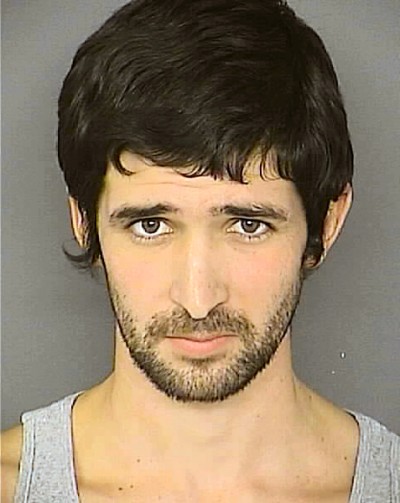 Matthew S. Hurry, 27, of Mechanicsville, Md. (Arrest photo)
During the investigation detectives identified Matthew S. Hurry, 27, of Mechanicsville as the person responsible for the burglary and assault. Warrants were obtained for his arrest after it was determined Hurry had fled the state and his location was unknown. On November 1, detectives learned Hurry was residing in Nelsonville, Ohio and contacted law enforcement officers in that jurisdiction. Hurry was located and subsequently arrested by officers in Nelsonville. Hurry waived extradition and on November 7, detectives from CID responded and took custody of Hurry, transporting him back to St. Mary's County.
Hurry was charged with Burglary 1st Degree, Assault 1st Degree, Sex Offender Violation, Assault 2nd Degree, Theft $1,000 to $10,000 and 2 counts of Malicious Destruction of Property under $500. Hurry was also served arrest warrants for 2 counts of Violation of Probation. Hurry is currently being held in the St. Mary's County Detention Center under no bond.
ROBBERY INVESTIGATION: On November 10, deputies responded to a reported robbery in the First Colony Shopping Center. Detectives from the Criminal Investigation Division responded to the scene and assumed the investigation. No injuries were reported.
Disclaimer: In the U.S.A., all persons accused of a crime by the State are presumed to be innocent until proven guilty in a court of law. See: http://somd.me/presumed-innocence. Additionally, all of the information provided above is solely from the perspective of the respective law enforcement agency and does not provide any direct input from the accused or persons otherwise mentioned. You can find additional information about the case by searching the Maryland Judiciary Case Search Database using the accused's name and date of birth. The database is online at http://somd.me/mdcasesearch . Persons named who have been found innocent or not guilty of all charges in the respective case, and/or have had the case ordered expunged by the court can have their name, age, and city redacted by following the process defined at http://somd.me/expungeme .