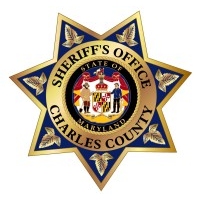 LA PLATA, Md. (Nov. 13, 2013)—The Charles County Sheriff's Office released the following incident and arrest reports.
THEFT: Between Nov. 8 and Nov. 10, someone stole a heat pump from a vacant residence in the 6000 block of Huntt Road in La Plata. PFC. D. Raby is investigating.
MOTOR VEHICLE CRASH WITH INJURY: On Nov. 8 at 9:34 p.m., officers responded to the area of Gallant Green Road and Grace Keller Drive in Waldorf for the report of a motor vehicle crash. A preliminary investigation showed a 25-year-old California, MD woman was traveling on Gallant Green Road in her Ford Ranger when, for unknown reasons, she lost control of her vehicle and struck a tree. She was transported to a hospital and admitted with critical injuries. Cpl. B. Saunders is investigating.
THEFTS FROM AUTOS: Sometime between Nov. 7 and Nov. 8, someone broke into cars parked in the 9200 block of Westfield Drive in White Plains and stole valuables. It appears all of the cars had been left unlocked. Officers processed the vehicles for evidence. Pfc. M. Wagner is investigating.
OFFICER INJURED DURING ARREST OF FUGITIVE: On Nov. 7 at 11:42 a.m., officers responded to the Smallwood Village Center in Waldorf after learning a wanted fugitive was in the area. Officers located the person in the parking lot. The subject fled but was apprehended a short distance away. The subject repeatedly gave false names until his identity was verified. Derrick Carter, 30, of Oxon Hill, had several open warrants for felony drug distribution charges and burglary. He was arrested and taken to the Charles County Detention Center. One of the officers who assisted in the foot pursuit fell and fractured his arm. He was transported to a hospital and admitted with a serious injury.
Disclaimer: In the U.S.A., all persons accused of a crime by the State are presumed to be innocent until proven guilty in a court of law. See: http://somd.me/presumed-innocence. Additionally, all of the information provided above is solely from the perspective of the respective law enforcement agency and does not provide any direct input from the accused or persons otherwise mentioned. You can find additional information about the case by searching the Maryland Judiciary Case Search Database using the accused's name and date of birth. The database is online at http://somd.me/mdcasesearch . Persons named who have been found innocent or not guilty of all charges in the respective case, and/or have had the case ordered expunged by the court can have their name, age, and city redacted by following the process defined at http://somd.me/expungeme .