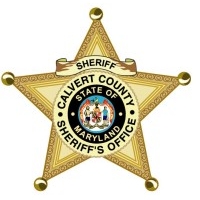 PRINCE FREDERICK, Md. (Nov. 10, 2013)—The Calvert County Sheriff's Office released the following incident and arrest reports.
WEEKLY SUMMARY: During the week of November 4 through November 10, deputies responded to 1,318 calls for service throughout the community.
DESTRUCTION OF PROPERTY CASE #13-63881: Someone punctured four tires on a vehicle parked outside a home in the 8600 block of Braeburn Court in Chesapeake Beach on November 4 at about 2:00 in the morning. The damage is estimated at $500. Dep. T. Holt is investigating.
DISORDERLY CONDUCT CASE #13-65005: On November 4 at 7:14 p.m. DFC M. Quinn responded to the area of DeForest Drive in Chesapeake Beach for the report of a disorderly subject. A man was threatening neighbors that he was going to kill their dog. Quinn attempted to make contact with the man, later identified as William Madison Stallings, Jr., 21 of North Beach; however, Stallings took an aggressive stance. He was subdued at which time Quinn detected a strong odor of alcohol. Witnesses advised that Stallings was screaming profanities while walking down the street and was knocking down trashcans. Stallings then hollered a profanity at a young child and was immediately taken into custody by Quinn. He was charged with disorderly conduct.
DESTRUCTION OF PROPERTY CASE #13-65112: Unknown suspect(s) drove a vehicle through two fields of seeded crops on Parran Road in St. Leonard sometime between November 3 and 5 causing $1,000 in damage. Dep. W. Beisel is continuing the investigation.
DESTRUCTION OF PROPERTY CASE #13-65217: A homeowner in the 11800 block of Arrowhead Trail in Lusby reported to DFC M. Velasquez that sometime between November 1 and 4, someone used black spray paint on the front door of her residence causing $100 in damage. The investigation continues.
THEFT FROM VEHICLE CASE #13-65346: Someone stole a Stanley tool set, prescription drugs and an Ipod and ear phones altogether valued at $305 from a vehicle parked outside a home in the 2000 block of Walnut Road in Port Republic between November 5 and 6. DFC J. Denton is investigating.
THEFT FROM VEHICLE CASE #13-65536: A Kenwood radio/navigation/DVD unit valued at $850 was stolen from an unlocked vehicle while it was parked roadside in the 300 block of Fairground Road in Prince Frederick. DFC A. Mohler is investigating the theft which occurred between November 6 and 7.
BURGLARY CASE #13-65694: Sometime between November 5 and 8 unknown suspect(s) broke into a shed in the backyard of a residence in the 400 block of Summer City Blvd. in Chesapeake Beach and stole four containers full of copper fittings valued at $2,000. Dep. T. Holt is investigating.
ARMED ROBBERY AT SUNDERLAND 7-11: On November 5 at approximately 12:53 a.m. a black male walked into the Sunderland 7-11 convenience store and announced an armed robbery. His hands were covered by gloves and he was carrying a light blue reusable shopping bag and a large caliber handgun. He was approximately five feet seven inches to five feet nine inches tall with a medium build. He was wearing a grey hoodie with possibly "Johnson & Wales" printed on the front, a baseball cap with a red brim, black pants and dark colored running shoes or sneakers. The suspect rounded up both employees into the cashier area. The suspect then ordered the employees to open the registers and to put all the money in the bag or he would kill them. The suspect obtained cash from both registers, stole approximately 20 packs of Newport cigarettes and two cartons of cigarillos. He fled on foot running left from the store's entrance and then north towards Dalrymple Road. Neither employee was hurt. Surveillance photos of the robbery appear immediately below.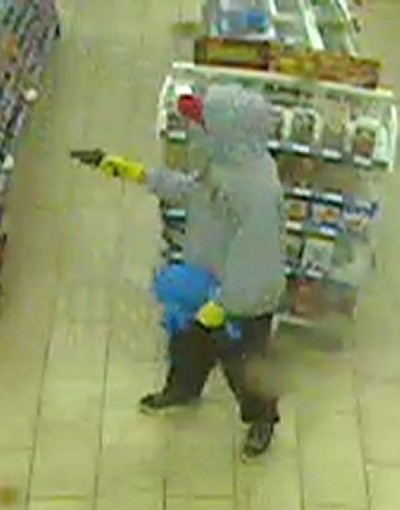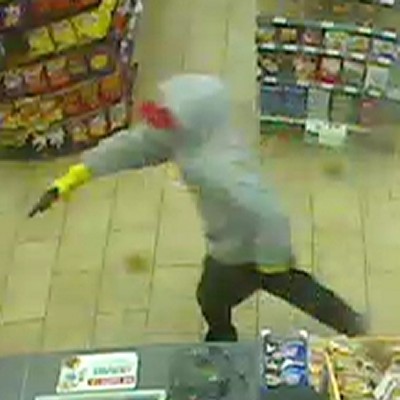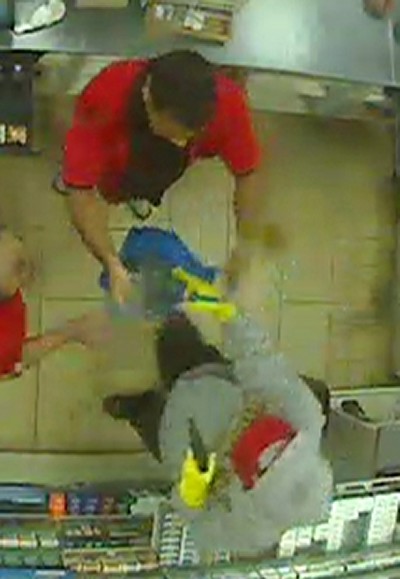 The robbery remains under investigation by Det. H. R. Rich of C.I.T. Anyone with information is asked to contact him at 410-535-2800 extension 2765 or go to
www.co.cal.md.us/residents/safety/law/sheriff/
and click on the Crime Solvers link to leave an anonymous tip on-line, or call 410-535-2880. Information leading to the arrest and conviction of a suspect could result in a $1,000 reward.
Disclaimer: In the U.S.A., all persons accused of a crime by the State are presumed to be innocent until proven guilty in a court of law. See: somd.me/presumed-innocence. Additionally, all of the information provided above is solely from the perspective of the respective law enforcement agency and does not provide any direct input from the accused or persons otherwise mentioned. You can find additional information about the case by searching the Maryland Judiciary Case Search Database using the accused's name and date of birth. The database is online at somd.me/mdcasesearch . Persons named who have been found innocent or not guilty of all charges in the respective case, and/or have had the case ordered expunged by the court can have their name, age, and city redacted by following the process defined at somd.me/expungeme .