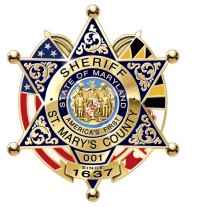 LEONARDTOWN, Md. (Nov. 7, 2013)—The St. Mary's County Sheriff's Office released the following incident and arrest reports.
RESIDENTIAL BURGLARY ARREST: On November 1, deputies responded to a private residence in Mechanicsville for the report of a burglary. Deputies determined that the culprit(s) gained entry to the residence by breaking the glass in a rear door and once inside stole multiple items belonging to the homeowner. Due to the extensive amount of property stolen, the case was forwarded to the Criminal Investigations Division for investigation.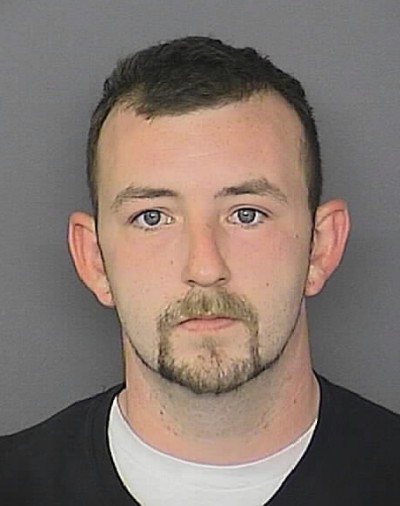 Steven K. Jameson, Jr., 27, of Mechanicsville. (Arrest photo)
On November 5, detectives identified a suspect in the burglary. A search and seizure warrant was executed at a residence on Locke's Forest Lane in Mechanicsville where various items of evidence were located. Steven K. Jameson, Jr., 27, of Mechanicsville, was taken into custody at the residence after a short struggle with detectives. Jameson, Jr. was transported to the detention center and charged with 1st Degree Burglary, 3rd Degree Burglary, and Theft $10,000 to $100,000. Jameson, Jr. went before a District Court Commissioner and bail was set at $7,500. Jameson was released after posting the established bond pending further action by judicial authorities.
TRAINING ACCIDENT: On November 6, Detective Corporal David Alexander was participating in firearms training at the Harry Lundeburg School of Seamanship Firearms Training Facility. While participating in a live fire exercise, Cpl. Alexander sustained a non-life threatening gunshot wound. He was transported by Maryland State Police Helicopter to University of Maryland Trauma Center in Baltimore where he was treated and released. An investigation is ongoing to determine the exact cause of the weapons discharge. Detective Corporal David Alexander is a thirteen year veteran of the St. Mary's County Sheriff's Office.
DEPUTIES CONDUCT DWI PATROL OPERATION: Between 10:00pm on November 1 and 2:30am on November 2, Corporal Kevin Meyer, of the Special Operations Division - Traffic Safety Unit, and Deputy David Potter and Deputy Vincent Pontorno, both of the Patrol Division, conducted a traffic enforcement operation concentrating on the detection of intoxicated drivers in the Callaway area of St. Mary's County. Deputies conducted 30 traffic stops, which resulted in 23 citations, 15 warnings, 2 Safety Equipment Repair Orders, 1 DWI arrest and 1 criminal arrest (warrant service). The funding for the operation was provided by the Maryland Highway Safety Office under the Traffic Safety Grant.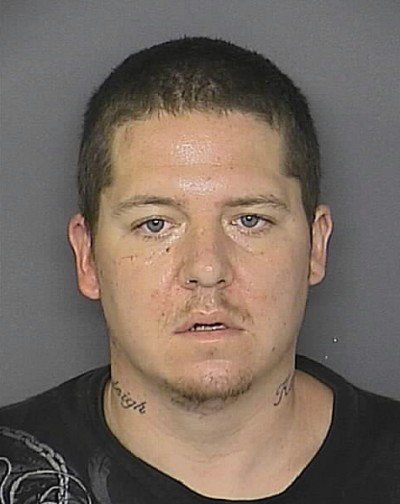 Joshua Charles Young, 29, of Mechanicsville. (Arrest photo)
ILLEGAL DRUGS DISTRIBUTION: Joshua Charles Young, 29, of Mechanicsville, was indicted by detectives for Possession of Methadone and Alprazolam with the Intent to Distribute. Vice/Narcotics Support Team Deputy Skyler Lefave was the original deputy on this investigation.
Disclaimer: In the U.S.A., all persons accused of a crime by the State are presumed to be innocent until proven guilty in a court of law. See: http://somd.me/presumed-innocence. Additionally, all of the information provided above is solely from the perspective of the respective law enforcement agency and does not provide any direct input from the accused or persons otherwise mentioned. You can find additional information about the case by searching the Maryland Judiciary Case Search Database using the accused's name and date of birth. The database is online at http://somd.me/mdcasesearch . Persons named who have been found innocent or not guilty of all charges in the respective case, and/or have had the case ordered expunged by the court can have their name, age, and city redacted by following the process defined at http://somd.me/expungeme .