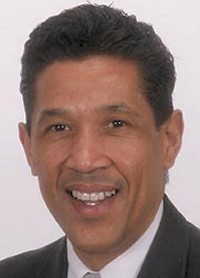 Judge E. Gregory Wells. (Photo: Maryland State Archives)
PRINCE FREDERICK, Md.—Judge E. Gregory Wells, of the Circuit Court for Calvert County, has been named a winner of the
The Daily Record's 2013 Leadership in Law Award
.
The Daily Record
selected Judge Wells as one of 28 winners from more than 79 nominations. He will receive the Leadership in Law Award at a dinner on Nov. 14 at the Hotel at Arundel Preserve.
"I consider it a privilege to serve the people and the state of Maryland as a jurist, but anytime you are recognized for doing the things for which you are passionate, for doing the things you love, it gives you an added sense of satisfaction," Wells said. "It's a true honor to be named a leader in Maryland's legal community by The Daily Record."
A graduate of the College of William and Mary and the University of Virginia's School of Law, Judge Wells has served as Associate Judge, Circuit Court of Calvert County since 2012. Prior to being named to the Circuit Court, he served as Deputy State's Attorney for Calvert County; Domestic Master, Calvert County Circuit Court; Interim State's Attorney for Calvert County; and Assistant Attorney General of Maryland, Criminal Appeals Division and judge for the District Court of Maryland.
Since 2000, The Daily Record has presented the Leadership in Law Awards to recognize the outstanding work being done by members of the legal community throughout Maryland. Winners must have devoted time and energy to bettering the legal profession, as well as the communities in which they live and work. They also must have mentored future professional and community leaders. Past winners from Calvert County include the Honorable Warren J. Krug, Robert L. Gray and Christopher Reynolds.