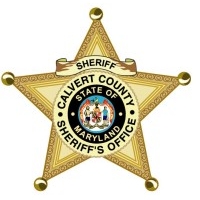 PRINCE FREDERICK, Md. (Oct. 27, 2013)—The Calvert County Sheriff's Office today released the following incident and arrest reports.
WEEKLY SUMMARY: During the week of October 21 through October 27, deputies responded to 1,384 calls for service throughout the community.
THEFT CASE# 13-62353: On October 22 a woman reported to Dep. B. Schaefer that her wallet was stolen out of her purse while she was shopping at the Prince Frederick Giant between 9:30 a.m. and 10:30 a.m.
THEFT FROM VEHICLE CASE #13-62616: Someone entered an unlocked vehicle parked outside a home in the 6200 block of 6th Street in Chesapeake Beach overnight between October 22 and 23 and stole a black wallet and an IPhone 4S. DFC P. Aurich is investigating.
DESTRUCTION OF PROPERTY CASE #13-62648,53, 56, 57, 58 and 62: On October 23 at midnight a witness advised DFC P. Aurich that he observed a white truck crashing into mailboxes on the roadside on Gabriels Way in Sunderland. While en route, Aurich saw a vehicle, whose occupants matched the description given, in the parking lot of the Sunderland 7-11 convenience store. Several mailboxes on Gabriels Way and Gabes Court as well as street signs were damaged. The total amount of damages is estimated at $3,000. The two suspects inside the truck were arrested and charged with destruction of property. Bradley Storm Echard, 18 of Dunkirk and a 17-year-old male juvenile from Sunderland were each charged with six counts of malicious destruction of property and one count of malicious destruction of property-scheme.
CDS VIOLATION CASE #13-62510: On October 23 at 1:20 a.m. Dep. N. Lenharr was on patrol in the Prince Frederick area when she observed a man asleep in the driver seat of a vehicle parked in the Wawa parking lot. The man, identified as Bret Alexander Villalon, 26 of Waldorf, was awakened and found to be in possession of suspected drugs. Villalon was arrested and charged with possession of a schedule I drug; K2/Spice and use of drug paraphernalia; an aluminum can fashioned into a smoking device.
DESTRUCTION OF PROPERTY CASE #13-63042: Unknown suspect(s) broke two benches at the children's playground near Stowaway Court in Solomons causing $350 in damage. It is unknown when the damage occurred but it was discovered on October 25. DFC J. Hardesty is investigating.
BURGLARY CASE #13-63046: Sometime between October 20 and 25, someone burglarized a home in the 3500 block of 5th Street in North Beach and stole pieces of copper pipe, a Sony DVD player, a Dremel tool and a Montgomery Ward's jig saw. DFC J. Lord is investigating.
DISORDERLY CONDUCT CASE #13-63139: On October 26 at 2:00 a.m. Cpl. S. Parrish responded to Sea Breeze Court in North Beach for the report of a fight. Upon arriving he observed two men on the ground in a physical altercation. One of the men stood up and stated he was trying to calm down the other man. The man on the ground was screaming profanities. He was repeatedly instructed to stop but he did not and was arrested. Marco Larzad Johnson, Jr., 24 of Baltimore, was charged with failure to obey a lawful order and disorderly conduct.
Disclaimer: In the U.S.A., all persons accused of a crime by the State are presumed to be innocent until proven guilty in a court of law. See: http://somd.me/presumed-innocence. Additionally, all of the information provided above is solely from the perspective of the respective law enforcement agency and does not provide any direct input from the accused or persons otherwise mentioned. You can find additional information about the case by searching the Maryland Judiciary Case Search Database using the accused's name and date of birth. The database is online at http://somd.me/mdcasesearch . Persons named who have been found innocent or not guilty of all charges in the respective case, and/or have had the case ordered expunged by the court can have their name, age, and city redacted by following the process defined at http://somd.me/expungeme .