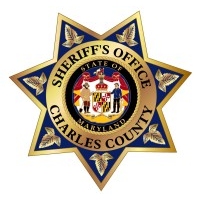 LA PLATA, Md. (Sept. 24, 2013)—The Charles County Sheriff's Office today released the following incident and arrest reports.
Traffic Delays Expected Wed 9/25 in La Plata and Waldorf
CCSO to assist with funeral services for Washington Navy Yard victim Kenneth Proctor
On Wednesday, Sept 25, the Charles County Sheriff's Office will be assisting the family of Kenneth Bernard Proctor - who was tragically killed at the Washington Navy Yard last week - with traffic control during his funeral service.
A large number of people are expected to attend the viewing and mass which will be held tomorrow morning at Sacred Heart Church in La Plata. Immediately following mass, a procession will follow to Trinity Memorial Gardens in Waldorf where Mr. Proctor will be laid to rest.
Sheriff's officers assigned to the Traffic Operations Unit will coordinate all traffic. There could be some delays near the church during the service and there will be some delays as the procession moves forward to Waldorf. The travel route (unless otherwise noted) is as follows:
From Sacred Heart on St Mary's Avenue in La Plata, the procession will turn east onto Charles Street and then left onto Route 488. The procession will follow route 488 to north on Route 5 and then onto Mattawoman Beantown Road to Trinity Memorial Gardens.
THEFT: Between Sept. 14 - Sept. 22, someone broke into an unlocked garage in the 9800 block of Johnsontown Road in La Plata and stole tools. A witness recalled seeing two white males in a light colored car, possibly a Volkswagen, in the area. It is not clear if they are connected to the theft. PFC. D. Raby is investigating.
BURGLARY: On Sept. 23 between 10 a.m. - 1:45 p.m., someone broke into a shed in the 2700 block of Mattawoman Beantown Road in Waldorf and stole several guns and some tools. Cpl. J. Richards is investigating.
THEFTS FROM MOTOR VEHICLES: On Sept. 23, during the overnight hours, someone broke into several cars on Biltmore Street in Waldorf and stole electronics and coins. Several mailboxes were damaged as well. Officer M. O'Shields is investigating.
Disclaimer: In the U.S.A., all persons accused of a crime by the State are presumed to be innocent until proven guilty in a court of law. See: http://somd.me/presumed-innocence. Additionally, all of the information provided above is solely from the perspective of the respective law enforcement agency and does not provide any direct input from the accused or persons otherwise mentioned. You can find additional information about the case by searching the Maryland Judiciary Case Search Database using the accused's name and date of birth. The database is online at http://somd.me/mdcasesearch . Persons named who have been found innocent or not guilty of all charges in the respective case, and/or have had the case ordered expunged by the court can have their name, age, and city redacted by following the process defined at http://somd.me/expungeme .