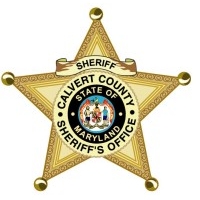 PRINCE FREDERICK, Md. (Sept. 23, 2013)—The Calvert County Sheriff's Office today released the following incident and arrest reports.
WEEKLY SUMMARY: During the week of September 16 through September 22, deputies responded to 1,297 calls for service throughout the community.
ASSAULT CASE #13-54782: On September 14 at 4:39 p.m., DFC M. Quinn responded to the parking lot of the North Beach Fire Department for a call from a citizen that two men were fighting in the parking lot. Quinn spoke with the two who advised they had been involved in a physical altercation with each other. Quinn arrested them and charged each with second degree assault. The men are identified as Travis D. Harris, 24 of Prince Frederick, and Keith G. Jones, 26 of Chesapeake Beach.
ATTEMPTED BURGLARY CASE #13-55007: Sometime between August 25 and September 15, someone tried to gain entry to a home in the 200 block of Valerie Lane in Lusby. A door and the screen were damaged. DFC M. Velasquez is investigating.
BURGLARY CASE #13-55109: A burglary to a home in the 12400 block of Rousby Hall Road in Lusby was reported to DFC R. Wilson on September 16. It is unknown when the burglary occurred but the suspect(s) stole $5000 worth of copper piping. The investigation continues.
BURGLARY CASE #13-55173: Someone broke into a home in the 2200 block of Wilson Road in Huntingtown on September 16 between 3:00 p.m. and 9:00 p.m. and stole cash and binoculars. Cpl. T. Smith is investigating.
CDS VIOLATION CASE #13-55599: On September 19 at 4:53 a.m., Cpl. A. Moschetto stopped a vehicle for traveling at 91 mph in a 55 mph zone on northbound Md. Rt. 4 near Calvert Cliffs Parkway in Lusby. He made contact with the driver, identified as Ricardo Stephen Tompkins, III, 21 of Mechanicsville. Tompkins was cited for speeding and possession of a schedule I drug: Marijuana less than 10 grams.
THEFT CASE 13-55663: Dep. T. Holt responded to the Dunkirk Walmart on September 19 at 12:07 p.m. for the report of a shoplifter in custody. Holt charged a 17-year-old male from Dunkirk with theft for stealing over $90 worth of items from the store. The juvenile was charged on a youth report and released to a parent.
THEFT CASE #13-55722: Someone stole a Craftsman 15 hp pressure washer, black and silver in color, along with 50 feet of hose, valued at $500 from a home in the 9100 block of Frederick Avenue in North Beach sometime between September 12 and 18. Cpl. M. Naecker is investigating.
DESTRUCTION OF PROPERTY CASE #13-55727, 55729, 55730: Dep. T. Holt took reports from three victims in Huntingtown subdivisions for damage to flower beds and some fencing. The flowers near the sign for Plum Point Woods were pulled from the ground and thrown in the roadway and the fence behind the sign was pulled out of the ground as were three lights. In the Wilburn Estates all of the flowers near the sign were ripped up and the same occurred on Wineberry Court. The total amount of damage is $880. The investigation is continuing.
THEFT FROM VEHICLE CASE #13-55834: A victim reported to DFC A. Mohler that sometime between 10:30 p.m. on September 19 and 8:30 a.m. on September 20, someone entered her unlocked vehicle which was parked in front of her home in the 800 block of Monarch Lane in Huntingtown and stole her purse containing cash and credit cards. The purse was later located in the yard with all its' contents except the wallet.
CDS VIOLATION CASE #13-55838: On September 20 at 10:33 a.m. Dep. L. Wood conducted a traffic stop on a vehicle in the area of Barreda Boulevard and Chestnut Drive in Lusby. Wood found the driver and passenger to both be in possession of suspected drugs. Kayla Marie Tackett, 18 of Lusby was charged with driving without a license, possession of a schedule II drug; Adderall and possession of a noncontrolled substance; Amitriptyline Hydrochloride. The passenger, Lisa Marie Edwards, 21 of Lusby, was charged with possession of a schedule II drug; Adderall.
ATTEMPTED BURGLARY CASE #13-56224: Unknown suspect(s) attempted to gain entry to the concession stand in Marley Run Park on Cox Road in Huntingtown between September 21 and 22. Nothing was taken. DFC R. Kreps is investigating.
Disclaimer: In the U.S.A., all persons accused of a crime by the State are presumed to be innocent until proven guilty in a court of law. See: http://somd.me/presumed-innocence. Additionally, all of the information provided above is solely from the perspective of the respective law enforcement agency and does not provide any direct input from the accused or persons otherwise mentioned. You can find additional information about the case by searching the Maryland Judiciary Case Search Database using the accused's name and date of birth. The database is online at http://somd.me/mdcasesearch . Persons named who have been found innocent or not guilty of all charges in the respective case, and/or have had the case ordered expunged by the court can have their name, age, and city redacted by following the process defined at http://somd.me/expungeme .