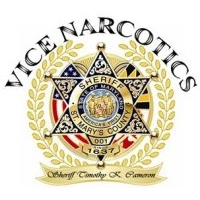 LEONARDTOWN, Md. (Aug. 19, 2013)—The St. Mary's County Sheriff's Office Vice Narcotics Division today released the following incident and arrest reports. The Division is an investigative team comprised of detectives from the St. Mary's County Sheriff's Office and Federal Drug Agents (HIDTA Group 34). The Division was established on September 1st, 2007.
JAIL HOUSE CONTRABAND: Detectives and Detention Center staff worked together after information was received that there may have been a contraband smuggling attempt by a work release inmate. The inmate, O'Bryan Keith Lincoln, age 22, was said to have a hiding spot within the Governmental Center campus where he has been "stashing" prescription medication. That area was identified and searched with negative results. Inmate Lincoln was observed returning to the detention center and before doing so, stopped at the hiding location. As inmate Lincoln was attempting to hide the controlled substances he was detained by detectives. Recovered were 8 Oxycodone tablets and a quantity of Suboxone. It is believed that inmate Lincoln was hiding the drugs to ingest before and after his work release housing period. He was charged accordingly and returned to the detention center.
OXYCODONE AND METHADONE: Charles Edward Summers, age 30 of Great Mills, was indicted by detectives and charged with Possession of Oxycodone with the Intent to Distribute and two counts of Possession of an altered Prescription. The two altered prescriptions were for Oxycodone and Methadone. He was originally held without bond.