Jamie Burroughs Stage Manages Short Play on 42nd Street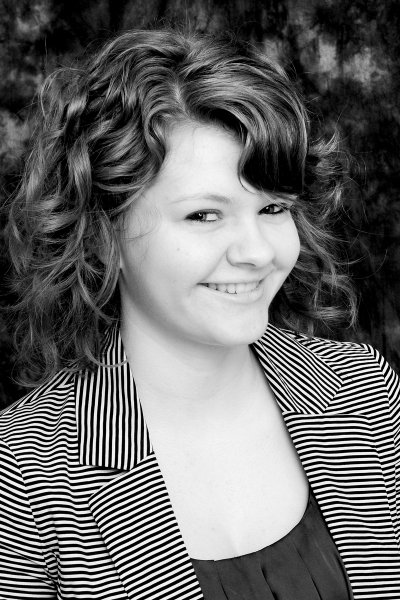 CSM Theater Major Jamie Burroughs, of Mechanicsville, stage managed an Off-Off Broadway show in New York City on July 24. (Photo: CSM)
LA PLATA, Md.—College of Southern Maryland theater major Jamie Burroughs, of Mechanicsville, can be forgiven if she can't stop singing the lyrics to "New York New York" everywhere she goes, she's just finished a gig as stage manager for "Field Guide to the North American Osprey" in the Samuel French Off-Off Broadway Short Play Festival in New York City. The festival, in its 38th year, whittles submitted unpublished plays to a final 30 that were performed at the Clurman Theatre in Theatre Row on 42nd Street. The final six plays are performed for industry professionals and are published.
"It was a neat experience—very professional in the way the festival was set up. The audience reaction was the best reaction we've ever had in performing this play," said Burroughs.
"Jamie has been an all-round talent in our theater program. I expect she will be on the Broadway stage soon calling a Tony Award winning show," said CSM Theatre Technical Director and Associate Professor Keith Hight.
The play, by Trish Cole, follows Kari and Mark as they watch for the migratory return of the osprey for the nesting season, and, through their own grieving, mirror the journey of loss and tentative recovery of the North American osprey.
Cole learned of Burroughs through cast member Missy Bell who had taught Burroughs at Chopticon High School. Cole and Burroughs met for coffee and they have worked on the project since May along with Bell and her husband Michael. The group drove to New York City arriving on July 23 and performed the following day with just one hour for technical set-up and rehearsal before the curtain went up.
Burroughs fell in love with theater at the age of 10 when she saw her cousin perform in "The Sound of Music." It was that same production that would provide Burroughs' her first acting experience as 'Louisa.' After spending a year at Montclair State University in New Jersey, Burroughs returned to Southern Maryland and discovered CSM's theater program.
"I took some theater classes with Mr. Hight which was really, really great for me—he helped me decide that this was my calling. Coming to CSM was the best decision I ever made," Burroughs said.
Burroughs considers acting her first love, but works just as hard to be successful in her backup choice of stage management, she said. "If I haven't acted in [a production] I've probably stage managed it," she said. Burroughs hopes to complete her associate's degree in theater next spring and transfer to pursue a bachelor's degree.
"From the middle of nowhere—rural St. Mary's County—we brought a show to New York. You don't have to be small-town all the time," said Burroughs.