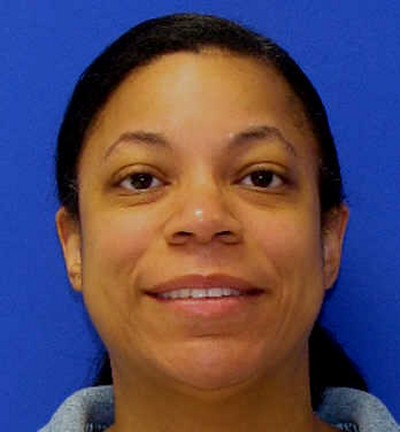 Moneta Jo Strickland, age 32, of Mechanicsville, Md. was found deceased in Mechanicsville. She was reported missing on Friday. The medical examiner has classified her death a homicide. (This photo was distributed by police when she was declared a missing person)
CALLAWAY, Md. (Aug. 12, 2013)—Moneta Jo Strickland, age 32, of Mechanicsville, Md., who on Friday was reported missing by friends and family, was found dead in Mechanicsville. Police say the time of death occurred on Friday afternoon. Late Sunday, police reported that the death had been classified as a homicide following the autopsy by the Chief Medical Examiner's Office in Baltimore.
On Friday, relatives and friends contacted police to report that Strickland was missing. According to police, Strickland was last seen on Thursday at a residence in Mechanicsville, and was reported to be en-route to the Laurel Grove Park in Mechanicsville.
A police bulletin released late Friday afternoon stated that Strickland's disappearance was considered unusual and not within her normal routines.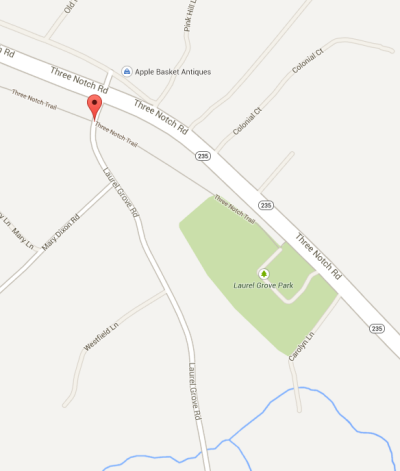 General vicinity in Mechanicsville where the body was discovered.
On Saturday morning, police reported that Strickland's vehicle was located at
John V. Baggett Park at Laurel Grove Road and Three Notch Trail in Mechanicsville
. After an extensive search of the area by officers and K-9's, the body was found deceased near the trail.
The body was transported to the Medical Examiners Office for an autopsy. Police at the time stated that the circumstances surrounding the death were suspicious.
The investigation is being conducted by detectives with the St. Mary's County Bureau of Criminal Investigations (BCI) in cooperation with the Maryland State Police Homicide Unit.
Police say detectives are actively investigating all leads and are seeking information from the public regarding this crime. Crime Solvers has provided a $2,000 reward for information leading to the arrest and conviction of the perpetrator of this crime.
Anyone with information is asked to call TFC Michael Parker at (301) 475-4200 x 1996. You may also provide information by contacting the Sheriff's Office at (301) 475-8008, Maryland State Police at (301) 475-8955, Crime Solvers at 301-475-3333 or Text your information to CRIMES (274637). Simply enter "TIP239" (847239) before your tip.
The story has already been picked up by the Associated Press (AP). Police have scheduled a press conference for Monday afternoon to address the media.