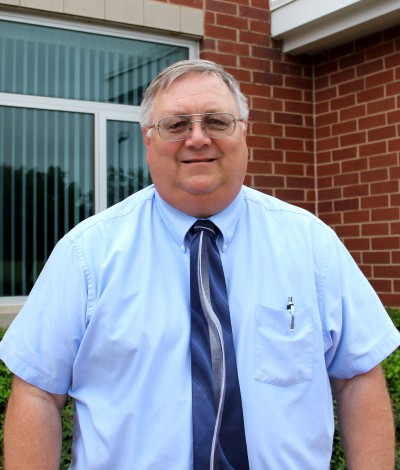 Steven Lee, the athletic director at Thomas Stone High School.
LA PLATA, Md.—The Maryland State Athletic Directors Association (MSADA) recently named Steven Lee, the athletic director at Thomas Stone High School, as the 2013 District 4 Athletic Director of the Year. Lee has been the athletic director at Stone for the past seven years, and has worked in the education field for more than 25 years.
The annual award is presented to an athletic administrator who has made significant contributions to the athletic programs in their schools and school systems. Lee's award for District 4 covers Charles, Calvert and St. Mary's counties. Lee was nominated for the award by Aly Khan Johnson, coordinator of student activities for Charles County Public Schools, for his leadership abilities and his dependable and kind demeanor.
"Steve will always go the 'extra mile' to improve his performance and the people around him. He is able to encourage and motivate others, as evident in his success as an athletic administrator," Johnson wrote in a letter of recommendation. He is also known among his colleagues as a pleasant, honest and reliable person who has the ability to instill these qualities in others.
Lee is heavily involved with the Southern Maryland Athletic Conference (SMAC) and has served as vice president and president elect for the organization. He has several years of experience at the collegiate level, serving in positions as athletic director at Bethany College, Chowan University, Concord University and Waynesburg College.
In addition to serving as an athletic director, Lee has also held several college-level coaching positions. He has served as the head football coach at Bethany College, the assistant and head football coach at Chowan University, the assistant football and head baseball coach at Waynesburg College and positions at Fairmont State University and University High School in West Virginia.
In addition to serving as a coach and athletic director, Lee also has several years of teaching experience. He taught social studies at the high school level in Pennsylvania, West Virginia, and North Carolina, and was also an assistant professor in sport management at Chowan University.
Lee has a bachelor's degree in geography and social science from Lock Haven University, and a master's degree in sport management from West Virginia University. He was honored at the annual MSADA banquet held last month in Ocean City.
Source: Charles County Public School System