LEONARDTOWN, Md. (May 23, 2013)—The St. Mary's County Bureau of Criminal Investigations (BCI) Narcotics Division released the following incident and arrest reports. The Division is an investigative team comprised of detectives from the St. Mary's County Sheriff's Office, Maryland State Police Drug Enforcement Division, and Federal Drug Agents (HIDTA Group 34). The Division was established on September 1st, 2007 and is based in St. Mary's County.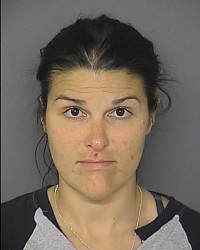 NURSE INDICTED BY STATE OF CALIFORNIA: Vice/Narcotics detectives were contacted by Special Agents from the California Department of Justice for assistance in a felony complaint they were conducting. The suspect, Tricia Nicole Gregory, age 32, was working as a nurse at a hospital in their jurisdiction and was diverting Hydromorphone, also known as Dilaudid. She was located and served the 39 count indictment. Suspect Gregory was arrested and is awaiting extradition to the state of California to answer to her charges.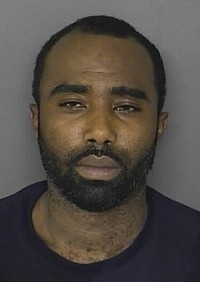 CRACK COCAINE: Detectives received information that Jamaal Rashad Chase, age 31 of Mechanicsville, was distributing Crack cocaine. Undercover purchases of cocaine were conducted which led to Suspect Chase being indicted and subsequently arrested. He was originally held without bond.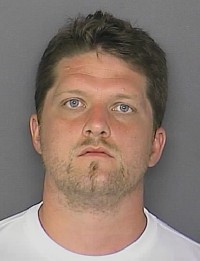 OXYCODONE: During a drug diversion operation, detectives observed Suspect Charles Summers, age 30 of Mechanicsville, distribute Oxycodone tablets to a second subject in the parking lot of a local business. That second subject was later identified as a 17-year-old male. The money and tablets were recovered along with another prescription that was altered. Suspect Summers was arrested and charged. Additional charges are pending against Suspect Summers, the juvenile male and a third party.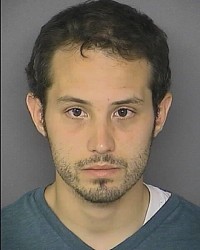 TRAFFIC STOP NETS DRUG BUST: BCI Captain Daniel Alioto, while off duty, conducted a vehicle stop in the Piney Point area and made contact with the operator, Michael Robert Herndon, age 27 of Piney Point. A strong odor of burnt marijuana was detected and a search revealed a quantity of marijuana, a smoking device, and numerous Oxycodone tablets which were hidden on his person. Vice Narcotics Support Team Deputy Joshua Krum responded and continued the investigation and charged Suspect Herndon accordingly.
Disclaimer: In the U.S.A., all persons accused of a crime by the State are presumed to be innocent until proven guilty in a court of law. See: http://somd.me/presumed-innocence. Additionally, all of the information provided above is solely from the perspective of the respective law enforcement agency and does not provide any direct input from the accused or persons otherwise mentioned. You can find additional information about the case by searching the Maryland Judiciary Case Search Database using the accused's name and date of birth. The database is online at http://somd.me/mdcasesearch . Persons named who have been found innocent or not guilty of all charges in the respective case, and/or have had the case ordered expunged by the court can have their name, age, and city redacted by following the process defined at http://somd.me/expungeme .