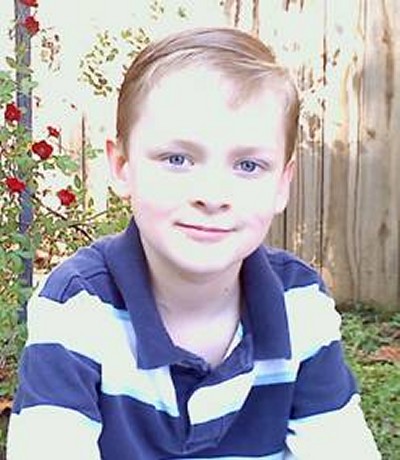 Hunter Paulin is on his way to Super Bowl XLVII next month as the result of winning a contest. (Photo: Courtesy of Quaker Oats)
LA PLATA, Md.—Hunter Paulin, a fourth grader at Indian Head Elementary School, was recently selected as the 2013 nationwide winner of the NFL PLAY 60 Super Bowl Contest. As the overall contest winner, Paulin will travel to New Orleans next month to attend Super Bowl XLVII and has the opportunity to hand off the game ball to officials at the start of the game. The contest, sponsored by the National Football League (NFL) and The Quaker Oats Company, was open to children between the ages of 6 and 13. Paulin was one of 34 finalists selected and was chosen as the local finalist by the Washington Redskins.
To be eligible for the contest, entrants had to pledge to follow the basis of the NFL's PLAY 60 campaign, which focuses on physical wellness through timed exercise and activity. Paulin pledged to be active for 60 minutes a day. He also had to complete an essay that focused on topics such as his commitment to being healthy, how NFL players inspire him and his family to be fit and how eating right helps him to be healthy. In his entry, Paulin talked about how Redskins Quarterback Robert Griffin III inspires him to be healthy. As the local winner, Paulin met Griffin and toured the Redskins stadium last month and was also able to watch team members practice. During his visit, Paulin also ate lunch with several players on the team.
During the week prior to the Super Bowl, Paulin will participate in the NFL PLAY 60 Kids' Day at the NFL Experience interactive theme park, NFL skills and drills, and a youth football clinic. Finalists from the local areas of each of the 32 NFL team markets were selected and two entrants from other areas were also chosen as finalists.
This is the sixth year that the NFL PLAY 60 Super Bowl Contest has been held and is part of the PLAY 60 campaign, which challenges kids across the United States to get healthy and be active for 60 minutes a day. For more information on the contest, or the campaign, visit
http://www.nflrush.com/superkid.