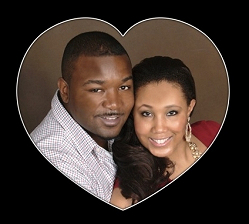 Terri McCrea of Washington, DC and Michael Robertson, Jr of Clinton, MD were married on Saturday, May 10, 2014 in Fort Washington, MD. The bride is the daughter of Kim Frazier. The groom is the son of Gail and Michael Robertson, Sr.
The newlyweds spent their honeymoon in the Caribbean on a 6 day cruise to Jamaica, Cayman Islands, and Mexico.
They met through mutual friends in May 2009 and ever since then, their love for each other could never break apart. They look forward to spending a life time of happiness with each other.