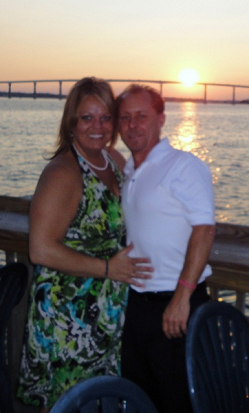 Michelle Zacher of Richmond, Virginia and Paul Miller III of Richmond, Virginia were married on Saturday, September 24, 2011 in Mechanicsville, Maryland at Immaculant Conception Hall. The bride is the daughter of Wayne Zimmerman and Patricia Cromartie. The groom is the son of Paul Miller Sr and the late Mrs. Joyce Wathen.
The newlyweds spent their honeymoon in Virginia Beach, Virginia.
Paul and Michelle were raised in Mechanicsville and became friends in the 6th grade at Maragret Brent Middle School.They were both graduates of Chopticon High School class of 1988. Paul is a Construction Superintendant for a Richmond Contracting Firm, and Michelle is a Salon manager for JCPenney Salons.