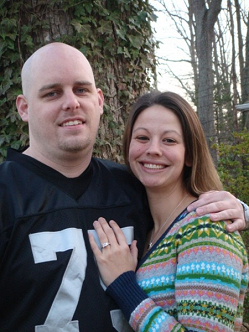 Ashleigh Payne of Lexington Park, MD and Daniel Dufresne of Lexington Park, MD were married on Friday, July 10, 2009 in Baltimore, MD. The bride is the daughter of Jody & Ron Payne. The groom is the son of Kathy & Ron Dufresne.
The newlyweds spent their honeymoon in Grand Turk, Half Moon Cay and Nassau, Bahamas.
Ashleigh and Dan will be married on the Carnival Pride Cruise Ship. They will honeymoon after the wedding.