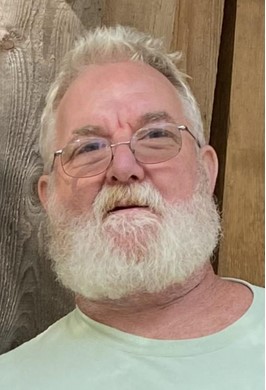 Roy William Altizer, 64, of Solomons, Maryland, passed away on November 13th, 2023.

Roy was born on January 25, 1959 to George and Jane Altizer in Prince Frederick, Maryland. He had a happy and adventurous childhood and adolescence in southern Calvert County. After Roy graduated from Calvert High School in 1977, he went on to be a residential carpenter, immediately exhibiting skill and dedication with his craftmanship that improved the lives of others. With the encouragement of his employer, who happened to be his brother, and all of his family members, Roy became a jack of all trades. Most who knew him regarded him as the epitome of the Renaissance man. With his great optimism and generous energy, he successfully tackled any task.

Roy also enjoyed fun activities such as cheering on the Commanders, being a Nascar fanatic, preparing his famous Roysters and other delicacies for family gatherings, and presiding as spa meister while being the life of many parties.

Above and beyond his carpentry skills, Roy's greatest life accomplishments involved the use of his humor, talent, and loving personality to excel at being a family man where family included everyone he encountered. Most importantly Roy loved being mentor, life coach, and devoted patriarch to his children and grandchildren.

Roy is preceded in death by his parents, George Esker Altizer and Ella Jane Altizer; his stepfather, Malcolm Joseph Bowen, Jr.; his brother, Roger Dale Altizer; his stepbrother, Thomas Joseph Bowen; and his nephew, Dale Edward Altizer. He is survived by his wife, Margaret; his children, Austin Michael Altizer; Chase Allen Altizer; Katherine Suzanne Hearth and her husband Michael; and Douglas Owens Lawrence and his wife Pauline; his grandchildren, Gauge, Mason, Landon, Layne, and Jack; his siblings, George Rodney Altizer and Connie Fay Riddle; and his stepsister, Betty B. Merkle.

The family will greet friends on Saturday, November 18, 2023, at 9:30 am followed by a service at 10:00 am at Our Lady Star of the Sea Church in Solomons, MD. To honor Roy's memory, donations can be made to the National Institute of Neurological Disorders and Stroke at giftfund@ninds.nih.gov or to the American Heart Association at P.O. Box 840692, Dallas, TX, 75284-0692.