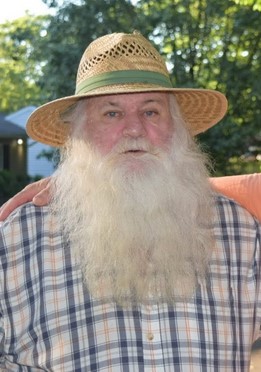 John Tillison Moreland, Jr, 71, of Deale passed away November 14, 2023. He was born December 31, 1951 to Winifred (Childs) and John T Moreland, Sr. in Cheverly, MD. He graduated from Southern High School. In 1970 he married Gayle Phipps and they made their home in Deale. John worked in construction as a heavy equipment operator and retired from Anne Arundel County. He was a life member of the Deale Volunteer Fire Department, a member of the American Legion Post 226, Mayo, and Faith Assembly of God, Lothian. In his younger years he played softball for various south county teams and flag football for numerous teams. For many years John enjoyed portraying Santa Clause at various events around south county.

John is survived by his wife of 53 years, Gayle Phipps Moreland, his son John T. Moreland, III, wife Kay and their son John Michael of Annapolis; one sister Regina "Cookie" Moreland (Larry) of Lothian, and 3 brothers, Bobby Moreland (Sue) of Lothian, Steven Moreland (Leah) of Shady Side and Walter "Petie" Moreland of Annapolis, and special aunt, Mary Ann "Nip" Ellis of Annapolis. John was preceded in death by his parents.

Visitation will be November 21st from 2:00 pm – 4:00pm and 6:00 pm – 8:00 pm at Rausch Funeral Home, 8325 Mt. Harmony Rd, Owings, MD. Service will be November 22nd at 11:00 am at Faith Assembly of God, 250 W Bay Front Rd. Lothian, MD. Burial follows at St James Cemetery, Lothian, MD.

Memorial contributions can be made to Faith Assembly of God or Deale Volunteer Fire Department, P.O. Box 114, Deale, MD.