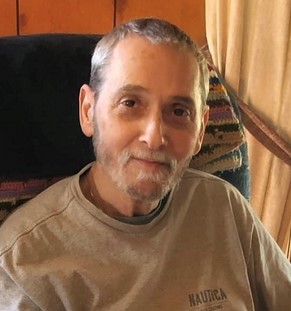 Ricky Lamar Phillips, 71, passed peacefully on Saturday, May, 13, 2023 at Hospice at St. Mary's, surrounded by his loving family. Ricky was born February 16th, 1952 in Washington, DC, he was the son of the late Harry Lamar Phillips and Dorothy Jane Fahrenkrog.

Ricky graduated from High Point High School in 1971. After graduation from high school, he continued to work for Giant Food for 41 years. He enjoyed spending time with his family, going to the range, fishing, gardening, and coin collecting.

Ricky is survived by his stepfather William Roberts of Chesapeake Beach, MD; his brother Roger Phillips (Judy) of Beltsville, MD; his sister Connie Kelsey (Gary) of Ocean Pines, MD; his brother Ronald Roberts (Annette) of Burtonsville, MD; his former wife Beverly Wilson of Lusby, MD and their children Bryan Phillips of Germantown, MD and Kara Bogusky (Matthew) of Lusby, MD. He is also survived by his seven granddaughters, Alexis, Carla, Savannah, Hope, Layla, Brooklynn, Kaitlyn; 2 great-grandchildren, Noah and Charlotte; and several nieces and nephews.

A private memorial service will be held at a later date.