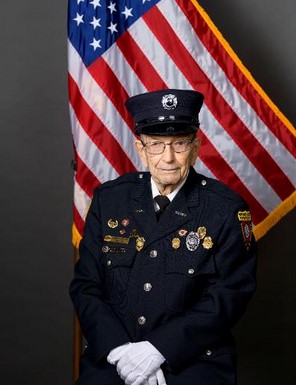 Robert "Bob" G. Eastburn, 97 of Bryans Road, MD passed away on May 12, 2023.

Bob was born on February 21, 1926 in Indian Head, MD to the late Edward and Margaret Eastburn. He is predeceased by his wife, Ethel Eastburn; brother, Edward Eastburn, Jr. and sister, Lydia Warder.

He is survived by his son, David Eastburn (Cheryl); daughter, Debbie Brough (John); grandchildren, Amy Eastburn-Gallo (Tom), Rob Brough (Jenn) and Jeb Brough (Kristina); great grandchildren, Nathan Brough, Jeb Brough, Kyle Brough, and Adam Brough and brother, George Eastburn (Claudine). He is also survived by numerous extended family and friends.

Bob worked more than 30 years for GSA before retiring. At GSA he was a maintenance supervisor and locksmith in the FBI Building. After retirement he worked with his son in his construction business. He was a carpenter by trade and enjoyed wood working as a hobby, making many craft items with his wife and helping his family with home remodeling projects.

Bob's passion was the volunteer fire service to which he devoted 69 years. He was a founding member of the Bryans Road Volunteer Fire Department in 1962 and remained an active life member until his death. From 1954 until 1962 he was a member of the Indian Head VFD. He held numerous leadership positions in both Fire Departments as well as in the Charles County Fire Association.

During World War II he served his nation proudly in the United States Navy. He entered the Navy at 17 after his parents allowed him to enlist. He was stationed aboard the USS Canberra in 1943 and saw action in the Pacific Theater. In October 1944 his ship was torpedoed causing significant damage. He was unhurt, but many shipmates were lost. He was discharged honorably in 1946.

The family will receive friends on May 18, 2023 from 5PM until 8PM at the Bryans Road Volunteer Fire Department (3099 Livingston Rd. Bryans Road, MD 20616). The Fireman's service will begin at 7PM. Interment will be May 19, 2023 at the Trinity Memorial Gardens (3221 Mattawomen Beantown Rd. Waldorf, MD 20601). Procession will leave Bryans Road Volunteer Fire Department at 10 AM.

In lieu of flowers donations may be made to the Bryans Road Volunteer Fire Department.