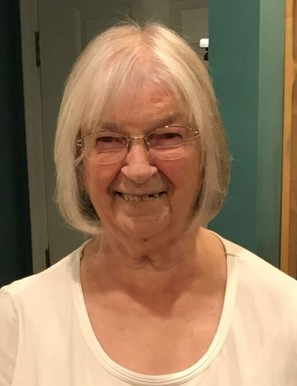 Dorothy "Dottie" Mae Lynch Stevens Burch, 83 years old of Lexington Park, Maryland left this world for heaven on Wednesday, May 10, 2023 in Callaway, Maryland.

Dottie was born on June 17, 1939 in La Plata, Maryland to the late Lawrence Sylvester Lynch and Ruby Lavinia Della Lynch. She is also preceded in death by her brother, John Garmon Lynch Sr. and sister Jean Lorraine Lynch Stevens.

Dottie is survived by her loving husband Carroll Thomas Burch; son, Donald Wayne Stevens and his wife Lela Lowrey Stevens; grandsons, Noah Thomas Stevens and Ian Michael Stevens.

Dottie was born and raised in La Plata and loved spending time with her family. She lived on a farm with her uncle George Morris Della and she helped him with tobacco and chores around the farm. As a single mom, Dottie moved to Glenn Dale, Maryland after her son was born. She would walk for miles to get to work and home. After 4 years, she moved to Lanham, Maryland. In 1975, when her son was 8 years old, she married Carroll and moved back to La Plata on a 300+ acre farm on Bel Alton Newtown road. She lived there for many years until she moved in with her Uncle Morris to care for him until his death. Then, she bought her own house in Lexington Park.

The family will receive family and friends on Tuesday, May 16, 2023 from 1 until service time at 3 PM at the Arehart-Echols Funeral Home (211 St. Mary's Ave. La Plata, MD 20646). Interment to follow at the Dentsville Methodist Cemetery.