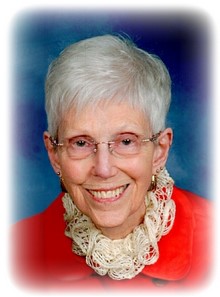 Leahrae Bable Willard, 88, of Leonardtown, MD passed away on March 11, 2023 at the Hospice House in Callaway, MD. Leahrae (affectionately known as Mamaw) was born in Beaver Falls, PA, on January 30, 1935 to Erwin C. Bable and Martha J. Bable. Leahrae graduated from Beaver Falls High School in 1953. She married Harold Willard on May 8, 1954. As an active military family Leahrae had the opportunity to live in many different places during her husband's career in the US Navy. They were stationed in Brunswick, GA; Millington, TN; Charleston, SC; Agana, Guam and Patuxent River, MD. Leahrae was an exceptional organist and served as the organist at Trinity Lutheran Church for more than forty years. She loved knitting, crocheting, sailing, attending her children's sporting events, and dearly loved raising and loving on her beloved Yorkshire Terriers.

Leahrae is survived by sons, Harold L. Willard II (Becky) of Leonardtown, MD; Mark E. Willard (Kandi) of St. Gabriel, LA and Daryl A. Willard (Chris) of Hazel Green, AL; a sister Eileen C. Reedy (Tom) of Lander, WY; brother in laws Joseph O. Willard (Shereen) of Leonardtown, MD and John W. Willard of Neagly, OH. Ten grandchildren; Niki, Harley, Sarah, Clay, Drew, Zachary, Garth, Kayla, Tucker and Chance; and 14 great-grandchildren. She is preceded in death by her husband Harold L. Willard; mother Martha J. Bable and father Erwin C. Bable.

A Celebration of Life will be held Saturday, March 25, 2023, at Trinity Lutheran Church, Lexington Park, with visitation at 10:00am and the Service to follow at 11:00am. Interment will be private at a later date at Arlington National Cemetery.

In lieu of flowers, memorial contributions may be made to Trinity Lutheran Church, 46707 S. Shangri-La Drive; Lexington Park, MD 20653.