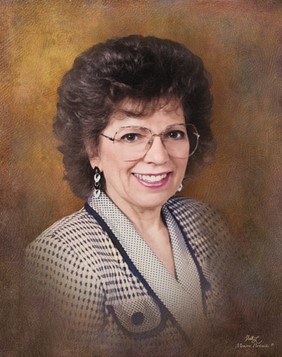 Helen Naomi Long, 85, of Lusby, Md. and formerly of Waldorf, Md., passed away on January 14, 2023 at Solomons Nursing Center.

Born August 14, 1937 in Washington, DC, she was the daughter of the late Russell Leonard Kesterson and Mildred Francisco (Prosise) Kesterson.

Helen graduated from Oxon Hill High School, Oxon Hill, Md. in 1955. She moved to Calvert County from Waldorf, Md. in 1993. Helen was a homemaker and a seamstress.

Helen is survived by her children, Richard M. "Rick" Long, Jr. of Gaithersburg, Md., Kelly Long of Soldotna, AK and Diane Allen of Lusby, Md.; three grandchildren; and siblings, Pauline Kesterson of Richmond, VA and Roger Kesterson of Ft. Washington, Md. She was preceded in death by her husband Richard Melvin Long, Sr. whom she married on November 2, 1957 in Washington, DC; and her siblings, Russell Kesterson, Pearl Jones, Dorothy Foster, Marie Meyers, Clifton Kesterson, Harry Kesterson, George Kesterson, Harvy Kesterson, Donald Kesterson and Louise Kesterson.

Family will receive friends on Friday, January 20, 2023 from 2:00 p.m. until 4:00 p.m. at Rausch Funeral Home, 20 American Lane, Lusby, Md.

Condolences to the family may be made at www.rauschfuneralhomes.com.